Shoutbox 
Only logged in users are allowed to enter the chat
Baby Age Helper (Views: 6,481 )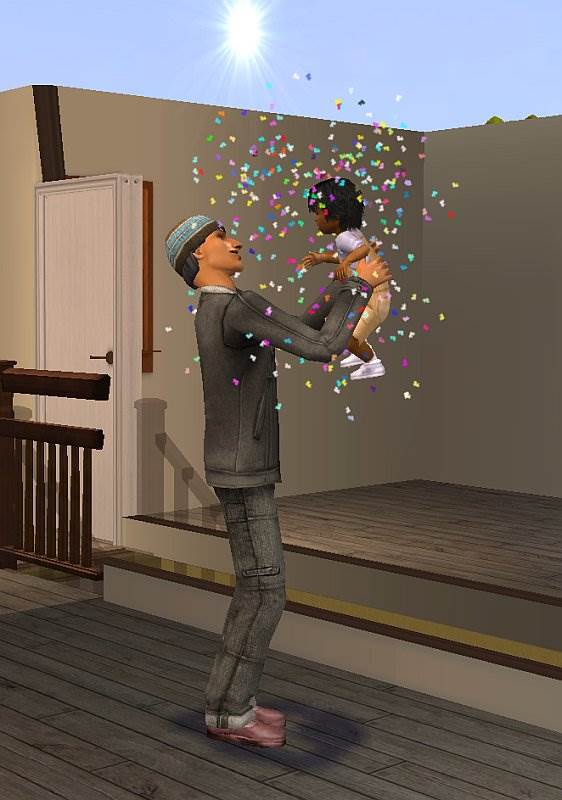 ---
---
Please backup any files that may be overwritten.
This Mod:
affects Sims interactions
affects children and/or babies
---
I have been for years trying to find out what was wrong with the Baby Age Helper, it doesn't help at all, worse, it makes the interaction of aging a baby uneccessarily hard.
Maybe you know the scenario when everybody runs to pick up the baby right before 6 PM when all the sims age. Then someone keeps holding the baby with the command "Help with Birthday".
I could explain why it happens but I doubt someone is interested, so I decided to explain what was wrong.
There's nothing to say that the baby should be ready to age, that is, has no day left in the present age, so sims run to pick up the baby just because the Age Helper Controller says so.
Well, I included exactly this line "The baby Must have no days left to be helped with Birthday" Tada! Works like a dream.
Now the baby can be on the ground, in the crib or wherever, as soon as they get no days left (6 PM), someone will run to help it aging and this someone must be Interaction Eligible, that is, is not busy with something else.
The other detail is that, originally, only family members can age the baby, except the nanny. I included any blood relative to be able to age the baby too. It doesn't mean that a stranger will take the baby, but it is a reinforcement to allow extra family members to have contact with the baby. It can be that grandparents or even separated parents don't live under the same roof. After aging the baby, it is common that the sim holding the toddler starts to interact with him. It is an easy way to approach the family.
Note: The baby age helper is an interaction from the Person Globals (the big global that is included in all sims to allow clicking directly on the sim for interactions). Any modification in the Person Globals causes a jump in the first load. It is perfectly normal, it means only that the sims was reset because of a change in their person. All mods involving Globals cause this effect. In non sims objects it is sometimes necessary to sell the object and buy it again.
It is almost impossible to destroy this game, even you make the worst absurd, it is possible to correct it. Most of the

situations are caused by the way the game was made. If you live completely unlogically, you will also have to reset your life sometimes.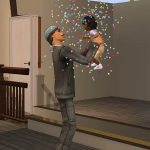 You must be a logged in member to download this file