Shoutbox 
Only logged in users are allowed to enter the chat
Beach House on the Strand (Views: 0 )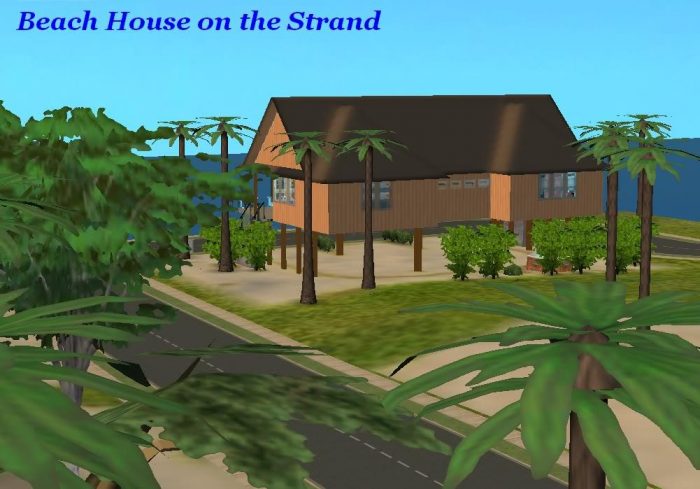 ---
---
Property Type: Residential
Condition: Fully Furnished
Bedrooms: 2
Price: §85,266
Lot Size: 3×3
---
This house is a "his and her" duplex located across a narrow little street from the ocean.
Sit on the deck and watch people surf, skate, and have the time of their lives in the cold, salty Pacific!  Each duplex is completely furnished for one sim. The north duplex is decorated for "her". The south duplex is decorated for "him".
Underneath and to the rear of the house is a romantic hot tub where sims can sit and enjoy the sound of the waves. Although this lot is base game, it could easily be made into apartments since there is only one door to each duplex. Will the tenants be friends, or more? Your sims will tell you the answer!
---
---
You must be a logged in member to download this file