Shoutbox 
Only logged in users are allowed to enter the chat
Bunny Barmy – My sister's house (Views: 169 )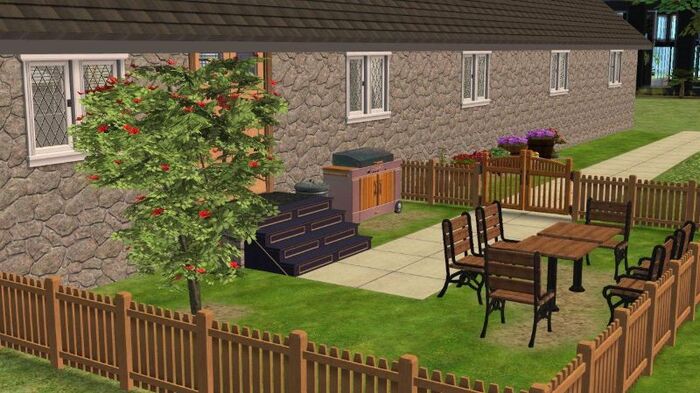 ---
---
Property Type: Residential
Lot Size: 5×2
Bedrooms: 3
Price: §103,844
Extra Info:
Contains custom content
Content is included
---
This is an (almost) exact replica of the house my sister lives in. The layout is spot-on, but I've taken some liberties with wall and floor coverings to cut down on custom content.
My sister worked for many years at a bunny charity and has devoted a lot of her life to the care and protection of rabbits and other animals. I'm incredibly proud of her, especially with her recent challenges, and I hope she likes this little gesture!
The only custom content is my laundry basket and movie posters.
---
---
Required Expansion Packs:










Required Stuff Packs:











You must be a logged in member to download this file