Shoutbox 
Only logged in users are allowed to enter the chat
Cabin in the Woods (Views: 0 )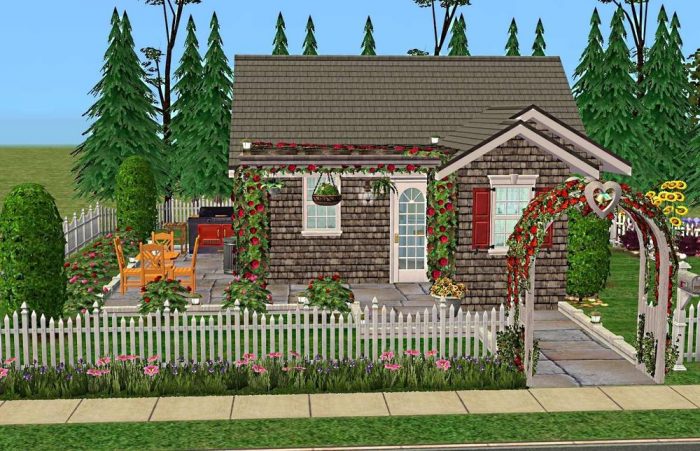 ---
---
Property Type: Residential
Condition: Fully Furnished
Bedrooms: 1
Price: §50,663
Lot Size: 2×2
Extra Info:
Contains custom content
Content is included
---
Once Upon a time there stood a charming cabin nestled in The Enchanted Woods…
It was said there were Fairies, Knomes, and all manner of magical creatures who lived in The Enchanted Wood. And the person who lived in the charming Cabin may catch a glimpse of any one of these lovely woodland creatures. There was also rumor of a majestical sparkling Unicorn, who to kind people he would grant their dearest wish.
Whoever lives in the Charming Cabin may bring light laughter and love to The Enchanted Wood, but if they bring anything else, then things may not bode well for them in the future!
And they all lived happily ever after…we hope!
Credit to creators of CC:
Maylin, 4ESF, Phoenix_Phaerie, CTNutmegger, Atgnat, HS2F, Smithycpl, SilentLucidity, Windkeeper, Phaenoh
This is juat a one room cabin, combined with kitchen and dinette, and has a bathroom and laundry, great for a wee holiday away!
---
---
Required Expansion Packs:



Required Stuff Packs:




You must be a logged in member to download this file