Shoutbox 
Only logged in users are allowed to enter the chat
Casa Encantada (Views: 2,231 )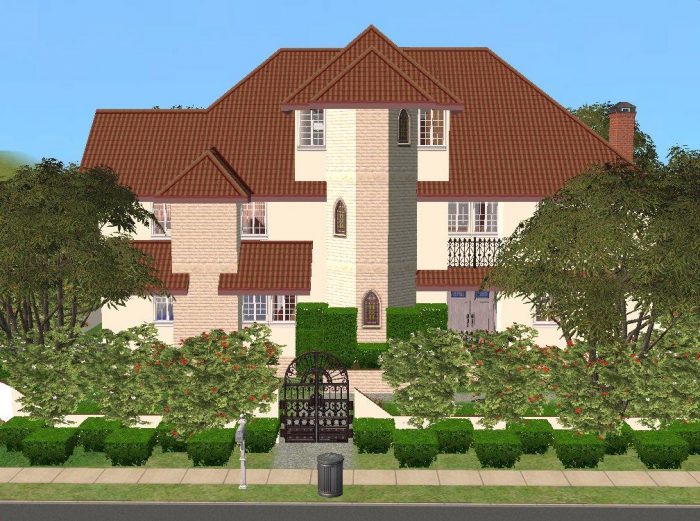 ---
---
Property Type: Residential
Condition: Fully Furnished
Bedrooms: 4
Price: §203,799
Lot Size: 4×3
---
Casa Encantada, the enchanted house, is a huge Spanish style mansion built for sims who want to live in luxury.
Sims who live here will have 4 bedrooms, 4.5 baths, large living and dining, kitchen with breakfast bar, attic play room, refreshing pool and jacuzzi, and cabana with barbecue grill.
First floor has convenient guest bedroom and private bath.
Second floor includes 2 large bedrooms with bath, and master suite with fireplace, sitting area with big screen TV and private sleeping area and bath.
Third floor attic has playroom with TV and bathroom.
The house comes with elegant furnishings by Maxis (base game and no cc).
So, dear sims, why wait? All this can be yours with just the click of a button!
---
---
You must be a logged in member to download this file