Shoutbox 
Only logged in users are allowed to enter the chat
Rosalera (Views: 2,017 )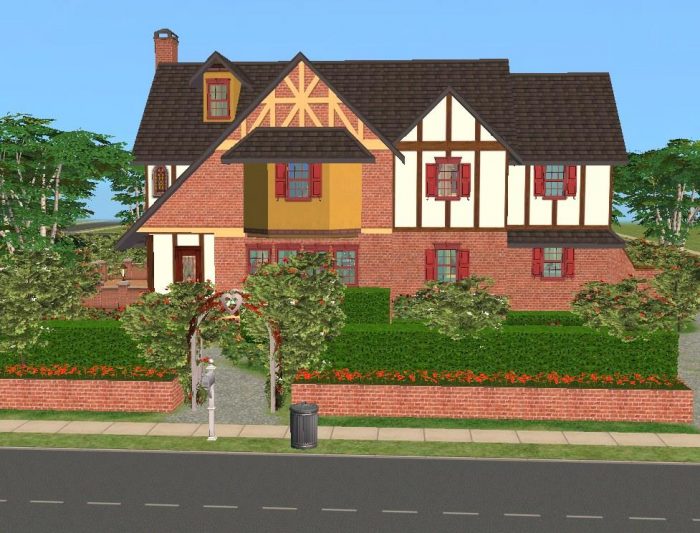 ---
---
Property Type: Residential
Condition: Fully Furnished
Bedrooms: 3
Price: §121,675
Lot Size: 3×3
---
Imagine the fragrance of roses wafting through open windows, the sound of birdsong filling the air, and lying on the sofa reading a good book. Does it sound good? Your sims can have it here, at Rosalera.
This is a country house, surrounded by lush garden (total headache for sims) which gives a peaceful, rural feel to your sim's life. It's a small cottage with 2 or possibly 3 bedrooms, 3 baths, cozy living room which opens on to the patio, formal dining, and eat in kitchen. One either end of the house you have brick patios suitable for barbecue, chess, or hottub. This is a base game house with no cc.
So sims, welcome home, sleep well, enjoy life!
---
---
You must be a logged in member to download this file