Shoutbox 
Only logged in users are allowed to enter the chat
Columns in Full Tile (Views: 0 )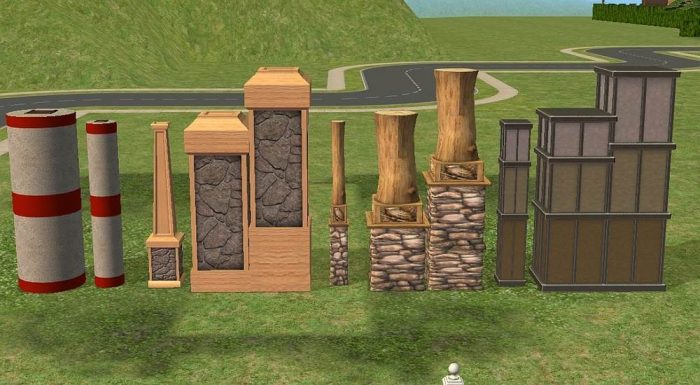 ---
---
Item Type: New Mesh
Function: Columns
Price: §See post
Poly Count(s): See post
These are game columns, but occupy a full tile. I made 2 versions of each: one is the normal Wall size, the other is equivalent to a game wall over foundation. It means that you can put it on the ground and it will reach the ceiling on a wall over foundation.
I didn't make a second version of the round column because I didn't find a use for it.
Columns available:
Mountain, 1594 polys, price § 150
Design, 164 polys, price § 124
Round, 326 polys, price § 100
Jock, 326 polys, price § 156
Tech, 290 polys, price § 188
The mountain column is high poly, so use with care.
Required Expansion Packs:





You must be a logged in member to download this file