Shoutbox 
Only logged in users are allowed to enter the chat
Countess Dracul (Views: 2,120 )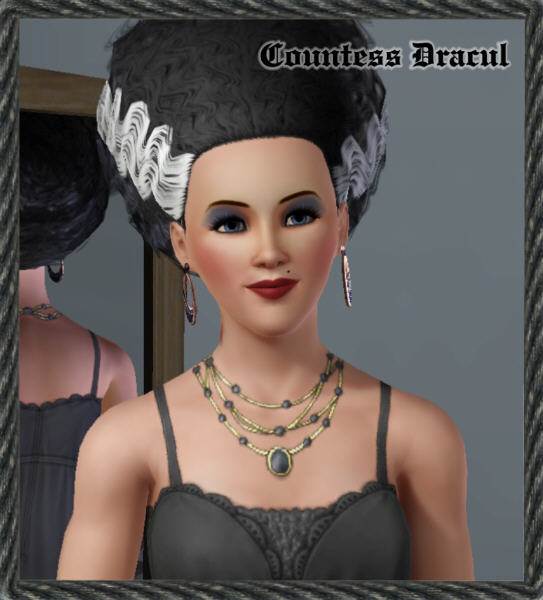 ---
Gender:
Female
Age:
Adult
Traits:
dramatic, genius, hopeless romantic, charismatic
Fitness:
Fit
Weight:
Normal
Contains custom content
Content is included
Contains Sims 3 store items
Count Dracul had to have a wife, so I created Countess Dracul. They will reside in Dracul Castle in my game on Dracul Isle. They are much in love, but have some evil ways about them.
May I present Countess Dracul:
Countess Dracul is the perfect mate for the Count with her evil traits. She is charming to all in a dramatic way. Although a genius, she is a hopeless romantic. She loves DimSum food, classical music and the color black. The Countess is a Gemini and loves the dark side of her sign. Her lifelong wish is to make monsters to help her in her quest for the evil life.
Pictures: The Countess is wearing the EA free (More Halloween Treats) store hairstyle, which seems to suit her.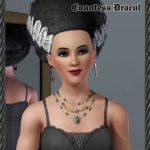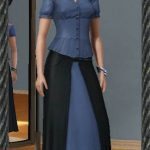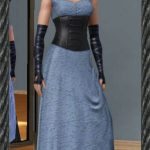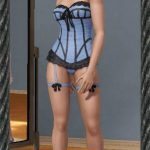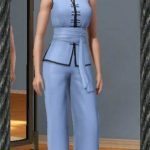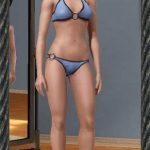 You must be a logged in member to download this file