Shoutbox 
Only logged in users are allowed to enter the chat
Haltwhistle (Views: 0 )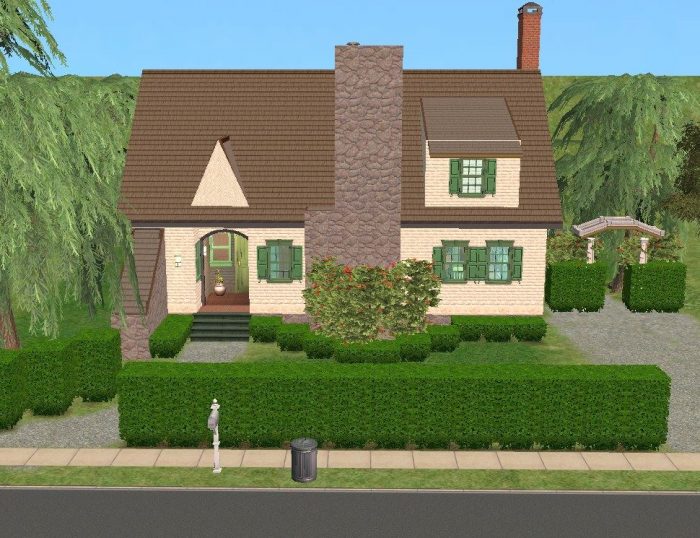 ---
---
Property Type: Residential
Condition: Fully Furnished
Bedrooms: 2
Price: §73,473
Lot Size: 3×3
Extra Info:
Contains custom content
Content is included
---
In honor of Karen Lorraine's holiday cottage, I present my idea of what it looked like! Haltwhistle is a town I found on the map of England, and I liked the name.
Your lovely holiday rental has a privacy hedge and parking driveway for one vehicle. Front lawn would be perfect for croquet or kiddie pool. (Not that sims have either one of those) Back yard features a beautiful flower garden, tended once a week by a gardener. The cottage sleeps 3 to 4 and has fully equipped kitchen. Come to Haltwhistle for a relaxing vacation any time of year.
Extra Info small of amount of cc, walls and artwork by me.
---
---
You must be a logged in member to download this file