Shoutbox 
Only logged in users are allowed to enter the chat
Cute Craftsman (Views: 2,007 )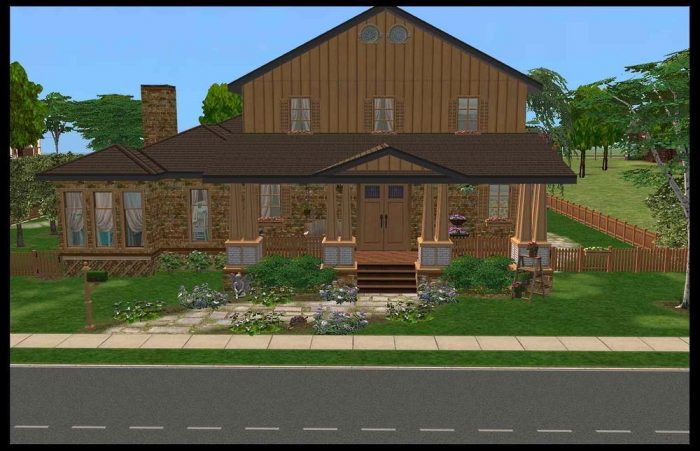 ---
---
Property Type: Residential
Condition: Fully Furnished
Bedrooms: 3
Price: §114,637
Lot Size: 3×3
Extra Info:
Contains custom content
Content is included
---
CUTE CRAFTSMAN
Back to not so modern houses.
This house has 3 bedrooms, 2 bathrooms, open plan Kitchen, Living and Dining.
Nice pond out the back and established gardens.
Sorry once again quite a bit of Custom Content (I just cant help myself!)
I have split up the files so you can have it all, if you want the house to look like the pics make sure all 3 files are downloaded.
CREDIT WHERE CREDIT DUE
Tofusnorlax, Fuz, Ohbehave, K8, 4ESF, Avalon, ATS, Anye, Pocci, Cassandre, Jope, Salixtree,
Yuxi, HugeLunatic, Lmhwjs, Steffor, Neyu, Khakidoo, SilentLucidity, Marylou, Numenor,
Monica, Om, Tinkle, Shoukir, Delphie, Fenwald, Holy Simoly, ShanOw, Stylist Sims, Macarossi.
Thanks you wonderful people for your beautiful creations, if I have missed you I'm very sorry and let me know!
---
---
Required Expansion Packs:






Required Stuff Packs:




You must be a logged in member to download this file