Shoutbox 
Only logged in users are allowed to enter the chat
Hill Country (Views: 2,289 )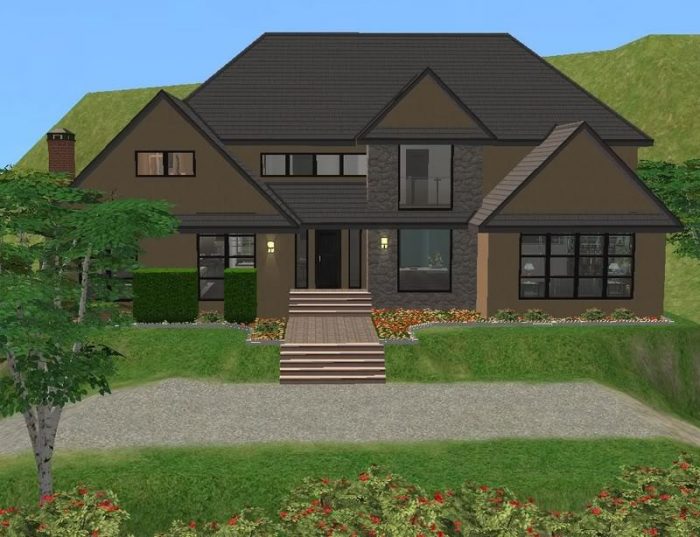 ---
---
Property Type: Residential
Condition: Fully Furnished
Bedrooms: 4
Price: §128,092
Lot Size: 4×4
Extra Info:
Contains custom content
Content is included
---
The "Hill Country" is a lovely, green, rolling hill area outside of Austin, Texas where well to do Texas enjoy the rural environment without being too far from the city. In sim world, Hill Country is wherever you want it.
This traditional style architecture takes on a modern look with tiggy027's windows.
The house is nice and big with room for up to 8 sims. You have 3 bedrooms and a playroom which could be another bedroom, living, large formal dining, kitchen with breakfast bar, family room, and 3.5 bathrooms.
Custom content in the house includes flowers by macarossi at MTS, the aforemention windows by tiggy027 at MTS, walls by Lady Angel, and furniture recolors and walls and floors by me.
Originally sim builders constructed the house on a lot that was too small, but were able to remedy using mootilda's lot adjuster at MTS. Hopefully your sims will enjoy the Hill Country.
---
---
You must be a logged in member to download this file