Shoutbox 
Only logged in users are allowed to enter the chat
Extremely simple – sort of. (Views: 1,435 )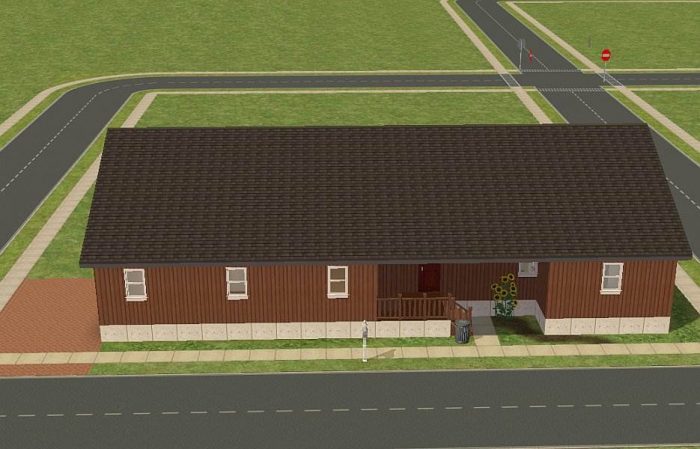 ---
---
Property Type: Starter Homes
Condition: Partly Furnished
Bedrooms: 2
Price: §19.960
Lot Size: 3×1
Extra Info:
Contains custom content
Content is included
---
This is an extreme simple house. It is built in a 3×1 lot and namely, occupies the whole lot.
It is furnished with most of what is needed to start a life, but – with some extras: you have space for a car, and a small swimming-pool in the basement.
Costs less than 20K and the only cc. is a wooden wallpaper.
Has 2 bedrooms, one is suite (bathroom is not furnished).
Not beautiful but tested.
---
---
Required Expansion Packs:









Required Stuff Packs:








You must be a logged in member to download this file