Shoutbox 
Only logged in users are allowed to enter the chat
Fantasy Lot – Cruise Ship (Views: 3,183 )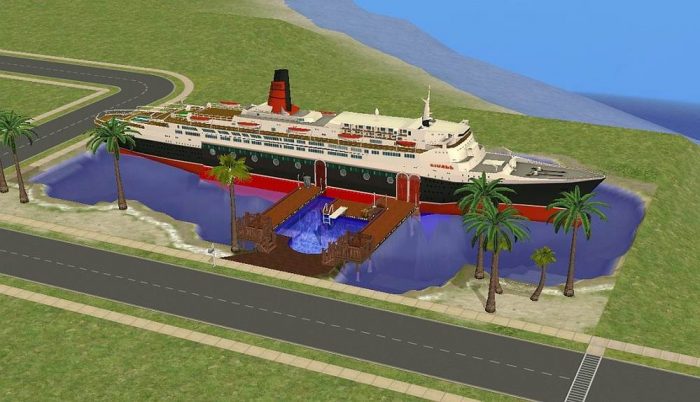 ---
---
Property Type: Residential
Condition: Fully Furnished
Bedrooms: 2
Price: §76.123
Lot Size: 4×3
Extra Info:
Contains custom content
Content is included
---
The Cruise Ship is installed on the waters of a lake and on a swimming-pool to give a "sailing" impression. Well, you can fish and swim, at least. 😀
Exactly like the airplane, the original ship was very high poly. I managed to reduce it to 3250 polys, that I consider low for the extension of the mesh.
It cost also §5000,-, so affordable for every sim.  🙂
Sorry that some pics exceeded the limit. I'm a very bad photographer!
---
---
Required Expansion Packs:









Required Stuff Packs:








You must be a logged in member to download this file