Shoutbox 
Only logged in users are allowed to enter the chat
Desert Garden (Views: 2,211 )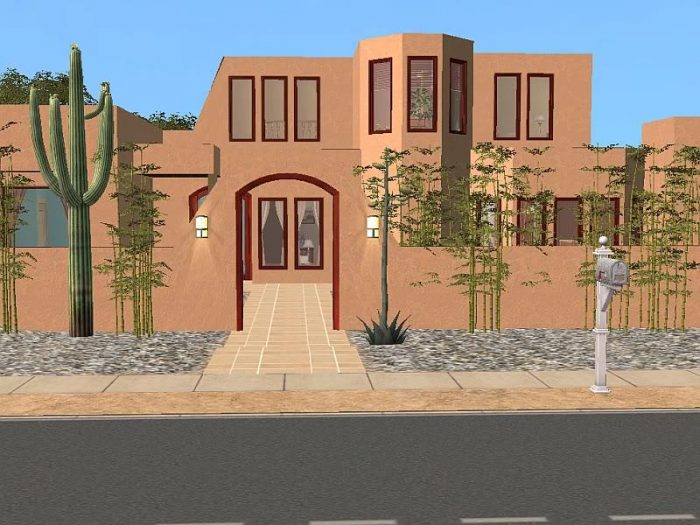 ---
---
Property Type: Residential
Condition: Fully Furnished
Bedrooms: 3
Price: §109,912
Lot Size: 4×3
Extra Info:
Content is included
---
A dry, barren desert may not be everyone's ideal, but cool, starry nights, blast furnace hot days (but it's a dry heat!) and cactus with amazing, colorful blooms are a lovely part of creation too. Here is an adobe style house that is very at home in the desert.
Floor plans show two bedrooms, one and a half baths, living, dining, kitchen, breakfast nook, and base game garage on the first floor and master bedroom and bath on the second floor.
Interior shots show off southwestern decor including dark, hardwood floors for coolness with woven rugs for color and coziness.
This is a base game house with custom walls, floors, and recolored furniture by me.
Why not move your sims to the desert for a change?
---
---
You must be a logged in member to download this file