Shoutbox 
Only logged in users are allowed to enter the chat
Izmir Dining Chairs – Now Mix-n-Match! (Views: 0 )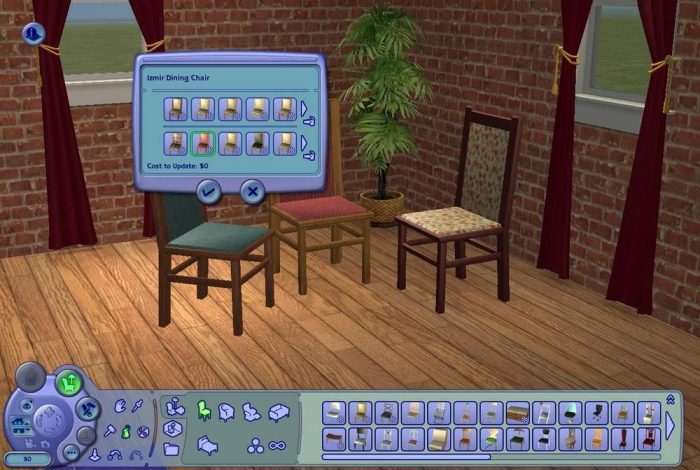 ---
---
Item Type: New Mesh
Function: Comfort – Dining & Other Chairs
Room: Dining
Price: §30
Poly Count(s): 226
Thanks to a great tutorial I discovered at MTS, I have now learned how to create re-colourable subsets. I've applied this new knowledge to my Izmir dining chairs which were part of this set. This means that now the wood and the fabric of the chairs can be 'mixed-n-matched' to suit your room's colour scheme. 🙂 I've been wanting to do this for this particular chair for a while, so now I'm pleased to have finally done it!
All of the re-colours are here, too, but this is a new mesh, so you can either keep the original and download this one, or delete the old chairs and use these instead.
Please let me know if you notice any issues with these chairs as it's only my second attempt at this!
---

You must be a logged in member to download this file