Shoutbox 
Only logged in users are allowed to enter the chat
Lil taste of England (Views: 0 )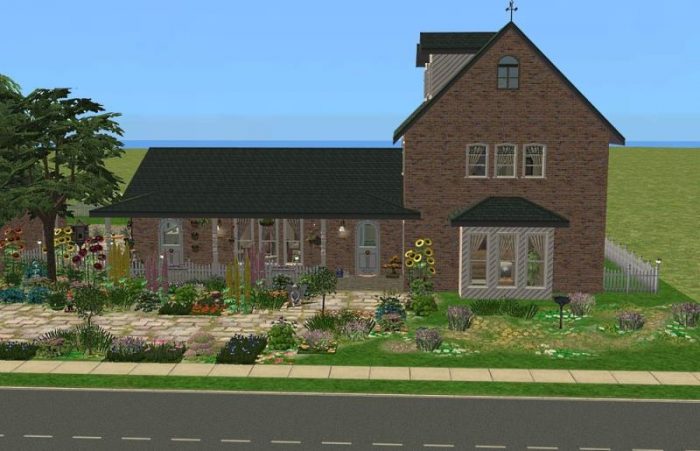 ---
---
Property Type: Residential
Condition: Fully Furnished
Bedrooms: 3
Price: §106,296
Lot Size: 3×3
Extra Info:
Contains custom content
Content is included
---
Charles Frankton of Sunnyville Bay went a courting Elise Smithson when he was just a green lad of 18. Of course with no money no land and no prospects she turned him down! So he went and found a peice of land and while working hard as a slacker built this house with his bare hands and alot of sweat.
so then he went back to Elise and this time she accepted him. The first thing they did was plant a young weeping willow sapling in one corner of the garden and they made a pledge to each other, when they had both passed away they wanted to be laid to rest side by side beneath the weeping willow in the beloved garden of the house Charles built just for Elise. And that is what happened.
Their chidren now have no interest in their chidhood home so are selling as is. There may still be some unmade beds, leaves that need raking and an old bill in the mailbox but you will also possibly get two lovely spirits who will welcome you into their old home and hope you enjoy it as much as they did!
This house has 3 bedrooms, living room (no doubt needs a bit of paint to make it more modern!) kitchen and breakfast room, and a lovely attic full of memories. Beautiful English style garden and a stream that flows right around the backyard. 1 car garage.
Hope you enjoy as much as I have! 
---
---
---
Required Expansion Packs:









Required Stuff Packs:








You must be a logged in member to download this file