Shoutbox 
Only logged in users are allowed to enter the chat
Meadowbark Cabin (Views: 2,883 )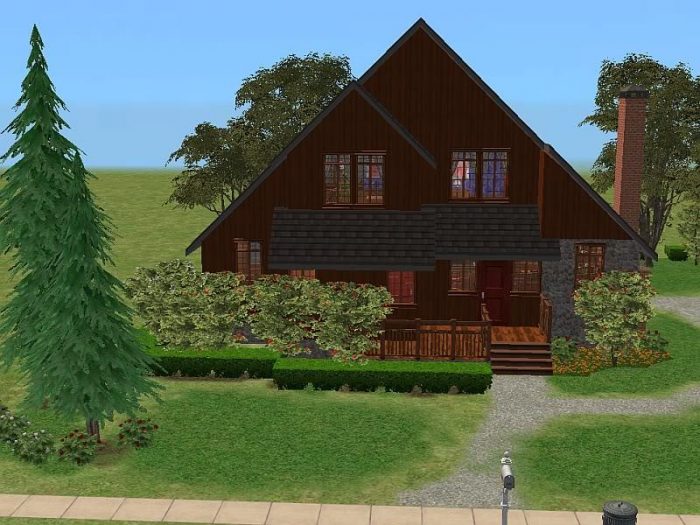 ---
---
Property Type: Residential
Condition: Fully Furnished
Bedrooms: 1
Price: §107988
Lot Size: 3×3
Extra Info:
Contains custom content
Content is included
---
I hope I didn't lose all my work while previewing! I did! As I was saying, here is my final round 4 entry for wgroome's foundation contest at MTS. I can cheerfully say that I am in second to the last place but I hope to change all that with this cabin (hee hee!)
Mike and Meadow are naturalists and also bug collectors. They love spending time in their back yard.
Will the judges hate the roof in the back? Probably!
Meadow wants a homey decor to include a beautiful fireplace, so I built one exactly like the one I used in the lounge in the restoration of Lady Angel's Eagle Manor. She also wants lots of quilts (by aixlachaise
https://www.modthesims.info/download.php?t=258855) and flowers (by Macarossi https://www.modthesims.info/download.php?t=234296). Other cc in the home include Lady Angel's Dark Ember flooring and some quilted tapestries by moi.
There is also a study in which Mike and Meadow research, classify, and organize their bug collection.
So there you have it! Maybe you have a naturalist sim couple with homey decor taste! Please move them in and make it all good!
---
---
You must be a logged in member to download this file