Shoutbox 
Only logged in users are allowed to enter the chat
Medieval Dining Table (Views: 0 )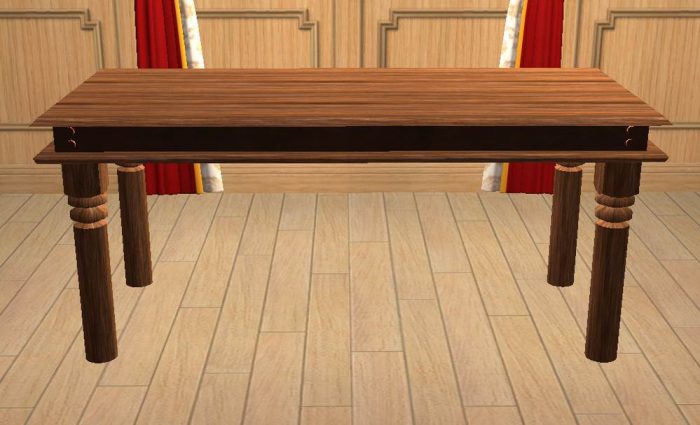 ---
---
Item Type: New Mesh
Function: Surfaces – Dining Tables
Room: Dining
Price: §675
Poly Count(s): 1588
Note from admin: All ImageShack images have disappeared!
After toying with meshing for some time now, I finally decided to have a serious attempt. Failure after failure almost made me give up, but I finally ended up with this, my very first mesh upload!
It's a Medieval-style dining table with 6 re-colours. I hope you like it!
---
You must be a logged in member to download this file