Shoutbox 
Only logged in users are allowed to enter the chat
Morriston Cottage (Views: 2,465 )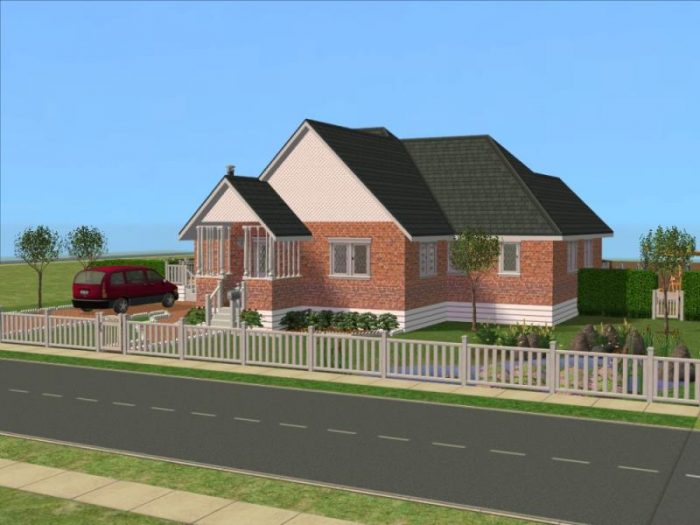 ---
---
Property Type: Residential
Condition: Fully Furnished
Bedrooms: 3
Price: §122,642
Lot Size: 3×4
Extra Info:
Some content is included
---
Morriston Cottage
A small cottage, which is perfect for a small family who wants to escape from the hustle and bustle of town and city life. The cottage has three bedrooms, one of which is currently set up as a nursery, a large open plan living area and a large, fully landscaped garden.
I have tried to keep the custom content to a minimum in this cottage but have failed.
This cottage was originally created for a Foundation Challenge here at SimFansUK.
Description
3 bedrooms (1 set up as a nursery)
1 ½ bathrooms
Conservatory
Open plan lounge/kitchen/dining
2 patios
Landscaped garden including pond
Driveway
Download information
I have split the files in two this time. One file contains the cottage and build items and the other the rest of the custom content. You will need to download both files if you want the cottage to look the same as in my pictures.
Gardening mods
Custom content included
Custom content not included
---
---
Required Expansion Packs:










Required Stuff Packs:








You must be a logged in member to download this file