Shoutbox 
Only logged in users are allowed to enter the chat
Norwick Lighthouse (Views: 0 )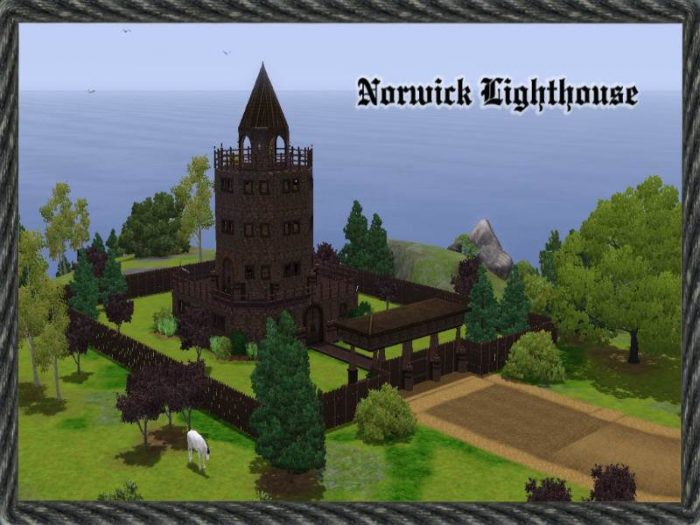 ---
---
Price: §?
Game Version: 12.273.017001
---
This lighthouse not only lights the way for those incoming ships, but also has a pint of ale waiting for thirsty sailors in the pub. They can buy a round of drinks, dance a jig or just play a friendly game of chess if rebel rousing is not for their forte.
Outdoor Living is needed for the outside lighting and some decor.
---
---
Required Expansion Packs:








Required Stuff Packs:



You must be a logged in member to download this file