Oakridge Manor – No CC!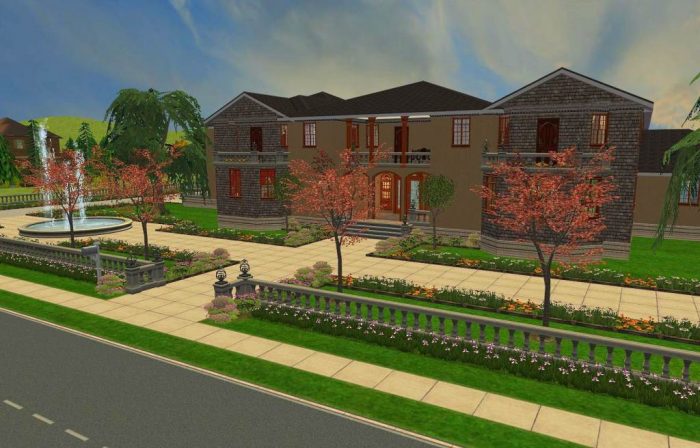 ---
---
Condition: Fully Furnished
Bedrooms: 7
Price: §531,440
Lot Size: 6×6
---
Just a wee Shack up for grabs today
Another i have brought over from mts, slowly getting through them!
Have fixed it up a wee bit to make a bit more presentable. This rather large house is on the largest lot, and going for the bargain price of just over half a mill.
It has:
7 Bedrooms
6 Bathrooms
Open Great Room
Large dining to entertain the Snob Squad
ManCave
Kitchen and Breaky Room
Double Garage
Pool
You may need a decent computer to play this due to size.
---
---
Required Expansion Packs:









Required Stuff Packs:








You must be a logged in member to download this file