Shoutbox 
Only logged in users are allowed to enter the chat
Old Highwayman's Hideout (Views: 0 )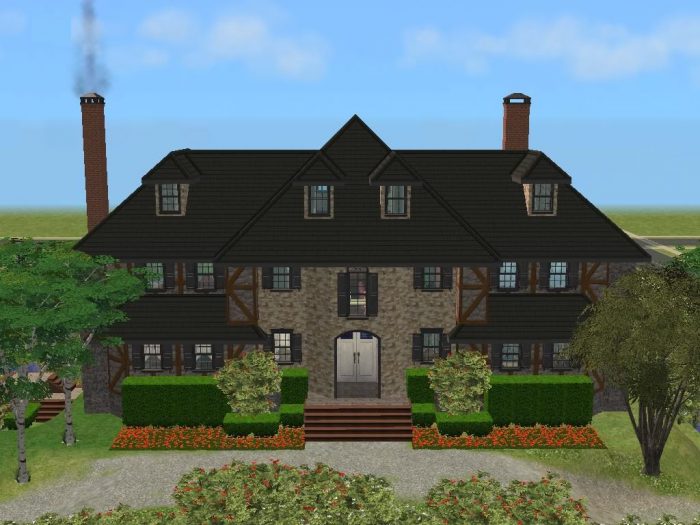 ---
---
Property Type: Residential
Condition: Fully Furnished
Bedrooms: 4
Price: §187,938
Lot Size: 5×3
Extra Info:
Contains custom content
Content is included
---
Two centuries ago, this Mansion was an inn at the bend in the creek. On the surface it was a village pub where the townspeople went to socialize. Little did they know that underneath the inn was a secret entrance and hidden room where pirates stored their ill-gotten gains. Gradually however, the pirates were defeated, not by the law, but by the creek which dwindled to a stream, so low that the pirates could no longer use it to bring in their treasures.
Now, Old Highwayman belongs to historian Professor William deKenney who has carefully restored and modernized the old house and shares it with his "niece" Carla Azuleja. She's a creek swimmer.
Prof. deKenney kept the original floor plan to the best of his ability, but has blocked off the door to the secret basement room for now.
Here's a virtual tour of the old mansion:
For the right price, Professor deKenney will sell the place to a sim who loves the adventure and romance of the past. Maybe your sim?
Custom content by LadyAngel:
Neutral Stone Masonry, Dark Ember Flooring, Inca Beige Wall Tiles, and Kingsbury Wall Paper.
Other walls, rugs, and furniture recolors by me.
---
---
You must be a logged in member to download this file