Shoutbox 
Only logged in users are allowed to enter the chat
Packaging Sims 4 Lots For Upload (Views: 0 )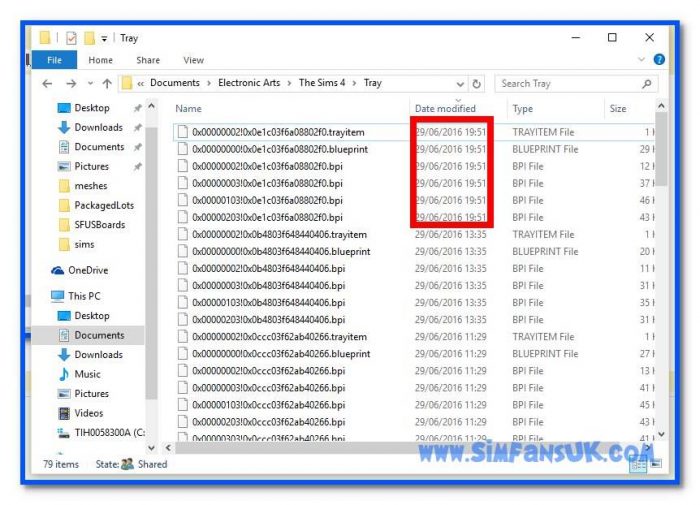 ---
---
I STRONGLY recommend that you use this method for packaging files for upload instead of the method posted below.
The Sims 4 is vastly different from the two former versions of the game. Uploading lots is not as straightforward as the lots don't package into just one file. Once you have a finished lot you'd like to upload, you will need to do the following:
Save your lot. Go to the Sims 4 'Tray' folder:
C:\Users\Username\Documents\Electronic Arts\The Sims 4Tray
There you will see a bunch of files. You need to select 'Date Modified' to get the latest saved/modified files at the top of the list:

The files you want will all show the same date and timestamp: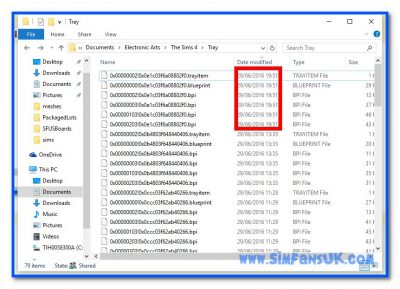 Simply create a new folder and give it the name of your house, and then copy and paste the files into it. Then you just need to compress the folder to .rar or .zip format to upload.
However, by far the best way to package files for upload is to use the Sims 4 Tray Importer. You can find the download link at the bottom of this tutorial.

You must be a logged in member to download this file