Shoutbox 
Only logged in users are allowed to enter the chat
Rue de Fer (Views: 2,004 )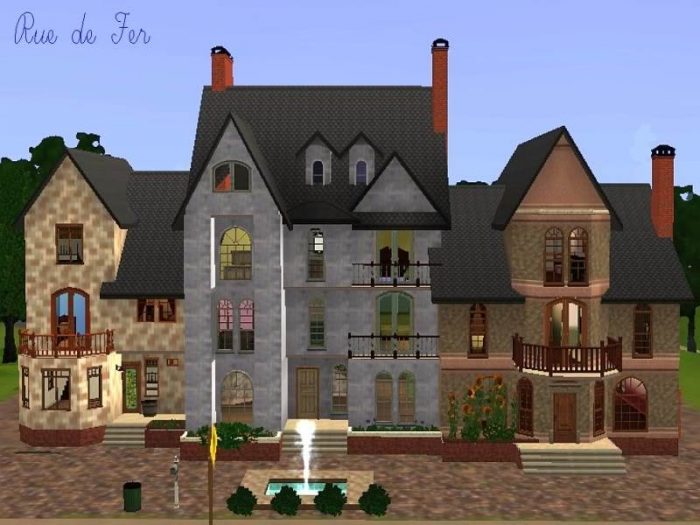 ---
---
Bedrooms: 10
Condition: Fully Furnished
Price: §216,250
Unfurnished Price: §131,097
Game Version: 1.24.3
---
A dear friend went on vacation to a lovely city in Belgium. She sent me pictures and I was inspired to build Rue de Fer.
This is a row of three houses, historic but of course updated for modern sims. Each house is different. Here are the first and second floor plans.
This would be ideal for a large, extended sim family. To give an idea of what the interiors are like, there are pictures of rooms in each house.
As you can see, each house is fully decorated but wouldn't you have fun redoing it for your sim family? The price is considerably less unfurnished!
If your sims want to move abroad, try Rue de Fer. Of course if your sims are in Belgium, hopefully they'll feel right at home!
---
---

You must be a logged in member to download this file