Shoutbox 
Only logged in users are allowed to enter the chat
Sierra Vista (Views: 2,157 )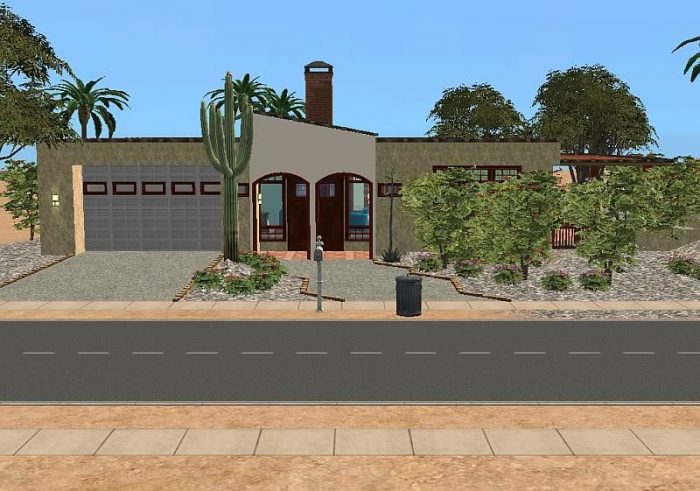 ---
---
Property Type: Residential
Condition: Fully Furnished
Bedrooms: 2
Price: §100,629
Lot Size: 3×3
Extra Info:
Contains custom content
Content is included
---
Here is a house from my neighborhood which is called Country Meadows, (ha ha) and should be called Country Quarry because all the houses have gravel instead of grass. Here in the desert, we save on water by living in gravel. Our poor dogs! Anyway, here is the house:
The house is small, but convenient, perfect for a career couple.
The house is mostly tile throughout which is cooler in the summer and of course better for dogs. To make the house more homey, take a trip to Nogales, Mexico and buy some rugs!
So take your sims to Arizona! Mi casa es su casa! My house is your house! So come on in!
(This house doesn't look anything like my own house except I do have tile floors and gravel!)
Custom content includes Mexican rugs, tile floors, stucco walls, artwork, some furniture recolors, and of course gravel terrain paint, all by me.
---
---
You must be a logged in member to download this file