Shoutbox 
Only logged in users are allowed to enter the chat
Silverbar (Views: 2,237 )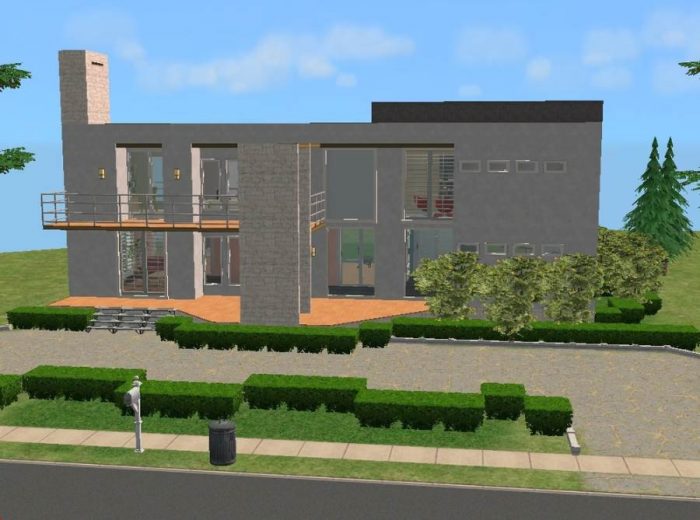 ---
---
Property Type: Residential
Condition: Fully Furnished
Bedrooms: 2
Price: §112,273
Lot Size: 3×4
Extra Info:
Contains custom content
Content is included
---
Silverbar (so named because of gray walls and roof) is a compact modern 2 bedroom, 2 bath home for today's career or independently wealthy sim. Sim builders spent days and days making custom picture windows to achieve light and space for base game clients. Although satisfied with the windows, the builders must let you know that a diagonal version was just way beyond their skill level inspite of tutorials and queries. If used in building a house with diagonal walls, the window will revert to the Independent Expressions Big Shop Window. (A special thanks must be given to maybesomethingdunno at MTS for helping solve the problem of the reverting wallmask). If your sims are looking for lots of light but not that much space, this house is for them.
custom floors, walls, and furniture recolors by me.
Floor to Ceiling Shutter also by me.
Thanks to Lady Angel for getting me started in meshing.
---
---
You must be a logged in member to download this file