Shoutbox 
Only logged in users are allowed to enter the chat
Stereo Expensive – Woman & Harp (Views: 0 )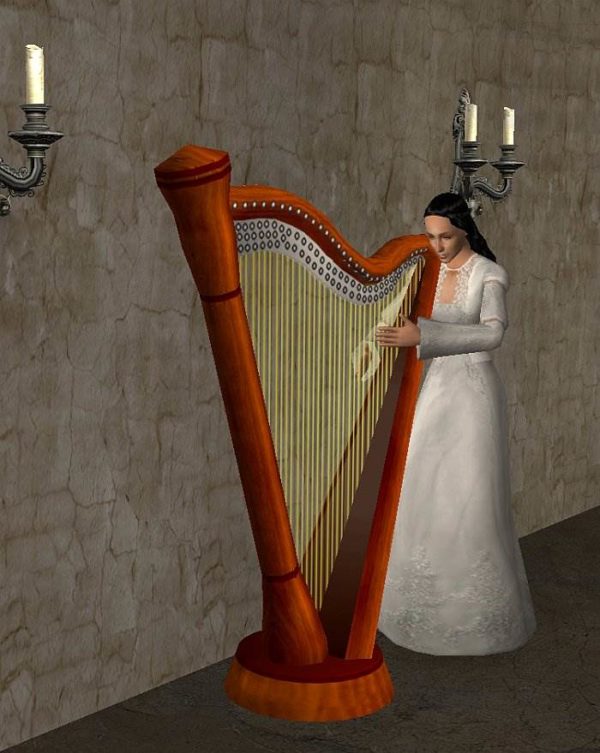 ---
---
Item Type: New Mesh
Function: Electronics – Audio
Room: Multiple Rooms
Price: §3500
Poly Count(s): Harp 579, doll 4046
The harp belongs to Dr. Pixel and is available at MTS2 (I think).
Someone asked me a long time ago to make an stereo that could be used in a medieval hood. I did but there were many issues originally. Now it is updated for full game.
Harp has only 579 polys, but the doll has 4046 (dolls are always high poly). Only the doll is recolorable. I thought to slave the harp but didn't feel encouraged (too much work).
Costs § 3500,- and is located with the other stereos.
---
You must be a logged in member to download this file