Shoutbox 
Only logged in users are allowed to enter the chat
SimPE (Views: 0 )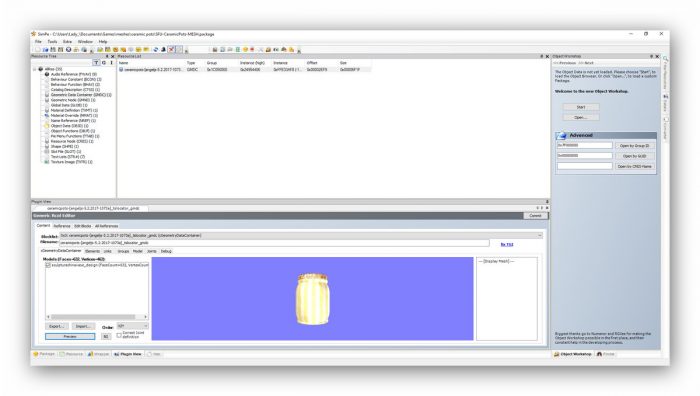 ---
---
About SimPE
…build your World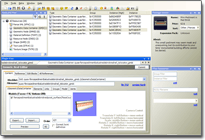 SimPE is an Editor especially designed for modding The Sims 2. Whatever you want to change in your Game, SimPE can do it.
It can perform simple tasks like tweaking your Neighborhoods, as well as more complex Operations, like Creating new Objects.
While it is a powerfull Tool, SimPE is absolutely free and largely based on Community work.
…build your Sims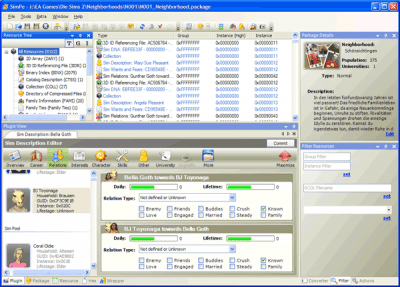 SimPE has all you need to edit your Neighborhoods and the Sims that live there. No matter if you want to Build new Family Ties, or just want to improve the Skills of a Sim. SimPE can do it.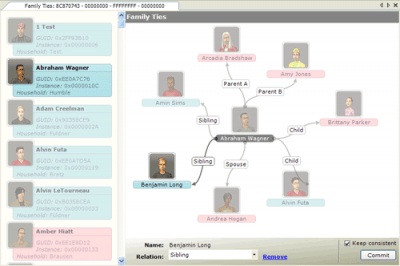 SimPE ships with a brand new Family Ties Editor, which is way more useable than the one you may know from the classic GUI.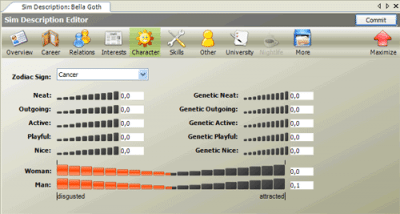 The Sim Description Editor is as easy to use. All the Important aspects of your Sim can be edited from there, and if you find that a Value is missing, you can open an Extended View, which lists every last Field stored in a Sim Description Rersource.
SimPE also offers an Easy way to browse your Existing Neighbrohoods and the Sims that live in them. You'll find them in the Tools->Neighborhhod Menu.
…build your Things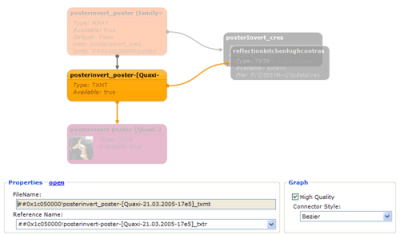 Always wanted to see your Favorite Object in a diffrent Color? Or figured you would like to create your own unique Object? SimPE has all the Tools you need.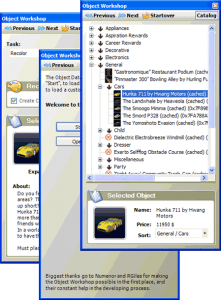 ObjectWorkshop (invented by Numenor and RGiles) is the Plugin you use to accomplish that. It is the starting point for every Recolor and Cloned Object you want to make reality.
After you Create your new Objects/Recolors, you can use the Scenegrapher plugin to check for the most common
Mistakes.
If everything is as it should be, you can Preview your Object in 3D. SimPE can also show you a preview for each Color Option an Object has.
The Application Wizards of SimPE is the easiest Way to create Color Options, it only takes 5 clicks to create a new Recolor using WOS.
All Recolors created by SimPE are based on the CEP (created by Numenor and RGiles). That means you are unlikley to run into Conflicts with other Content Creators that Recolored the same Object, and it even saves your Server some Traffic, as using the CEP generally decreases the Size of the resulting package.
…scan your World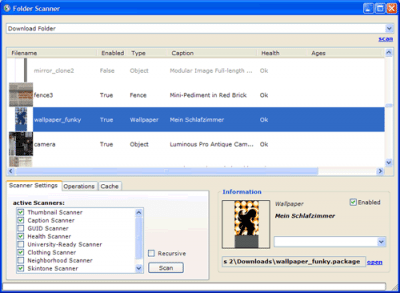 But the abilities of SimPE go way beyond the plain Editing of Sim related Files and Objects. It ships with a Plugin called Scan Folder, which you can use to Maintain all your Downloads, find some faulty packages (including Neighborhoods) and Fix them.
The Scan Folders Plugin can also Change the Categories of your Skin/Clothing Files, or create Replacements for the default Skin Tones based on any Skin you like.
Needed Software to run SimPE
Main SimPE Download
Setup.exe – This is the normal user-friendly installer
SimPe_0_72_01.7z  – This is the one you have to unzip yourself and put it where you want.
Additional Downloads
SimPE Photostudio Templates (2.317 mb)

Requires SimPE
Version 3.0 (6.1.2005)
Just start the Setup Application
SimPE Base Careers (0.689 mb)

Requires SimPE
Version 1.0 (26.3.2005)
Copy the Files in this Archive to your SimPEData Folder and restart SimPE
Cost: Free
You must be a logged in member to download this file