Shoutbox 
Only logged in users are allowed to enter the chat
The Adventure Begins! (Views: 0 )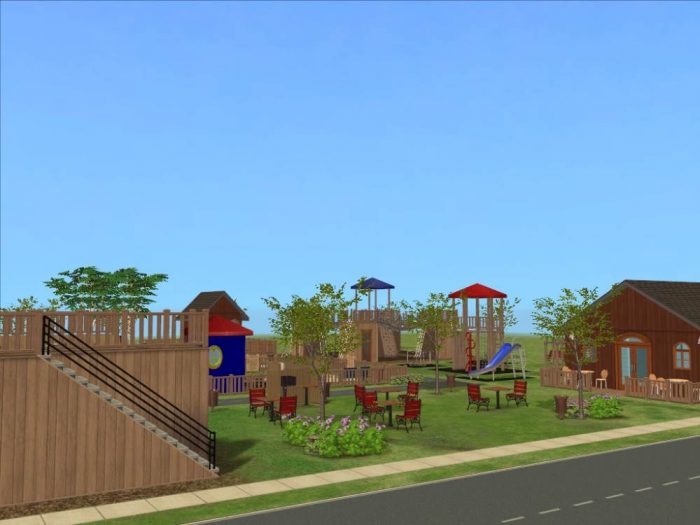 ---
---
Property Type: Community
Lot Size: 4×4
Extra Info:
Contains custom content
Some content is included
---
The Adventure Begins!
With something for everyone I'm sure you'll have great fun at the playground. Why not ride the ramp, rollerskate around the park, ride a bike, play in the playhouse, maybe even bake a cake! Dig in the sand pit, try the monkey bars, play is endless. And when you need a break there's a café for a bite to eat and a drink, or why not take along some sausages and bbq them.
Anyway, I hope you have as much fun playing with this playground as I had making it.
This playground started off as an entry into a CFE challenge set by TheDeadSim at SFUK
Thank you to Triciamanly here at www.simfansuk.com for her 'Arched bridge' tutorial (I turned it upside down to make the walkways) and for her 'Different level wall' tutorial, which helped me to make the skateboard ramp. And to Comedy711 at MTS for his 'Community Skate Park' which inspired me to make the skate ramp for this playground.
---
---
---
Required Expansion Packs:










Required Stuff Packs:











You must be a logged in member to download this file