Shoutbox 
Only logged in users are allowed to enter the chat
The Blue Beach House (Views: 0 )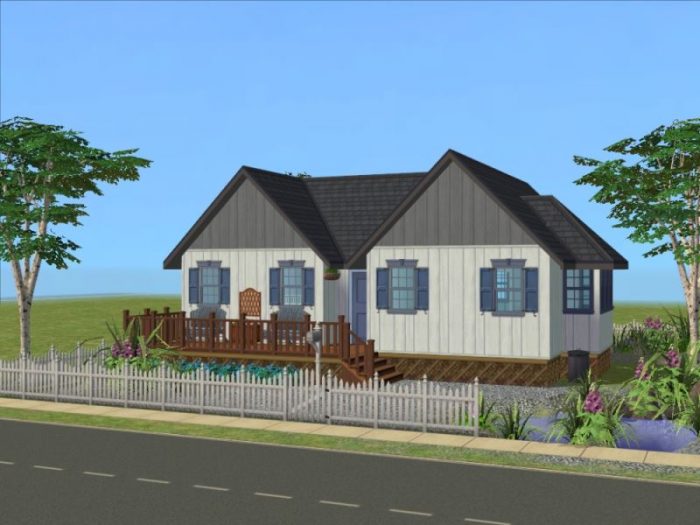 ---
---
Property Type: Residential
Condition: Fully Furnished
Bedrooms: 1
Price: §45,081
Lot Size: 2×3
Extra Info:
Some content is included
---
The Blue Beach House
The summer has finally arrived in the UK! So, thinking of long, lazy days by the beach I was prompted to build this little beach house.
So as you sit on the verandah gaze across the road (as long as someone hasn't built on it) to the sea beyond. When you've tired of that why not sit on the deck out the back and admire the view from there, taking in the little pebbly garden.
This house is not built on a beach lot.
---
---
---
Required Expansion Packs:









Required Stuff Packs:








You must be a logged in member to download this file