Shoutbox 
Only logged in users are allowed to enter the chat
Tiki Sunrise Hotel (Views: 0 )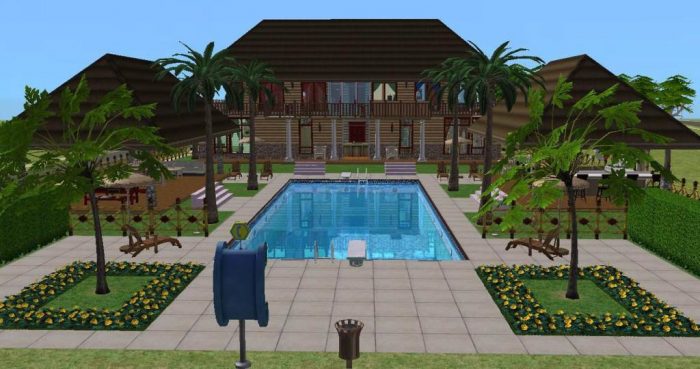 ---
---
Lot Type: Hotel
Property Type: Hotels & Rentals
Bedrooms: 5
Lot Size: 4×3
---
This is another collaboration between myself and LadyAngel.
This beautifully situated hotel may only have 5 rooms, but it's still a wonderful place, whether you're staying or just visiting. Relax by the pool, have a meal and a drink at the bar, or even a relaxing massage. Don't forget that high-factor suncream!
Downstairs:
Communal bathroom
Twin bedroom
2 double rooms
Upstairs:
Honeymoon suite
Family suite
Both with en-suite bathrooms
All rooms have coffee-making facilities, and there is a small store in the lobby for those little things you may have forgotten to purchase before you came.
---
---
Required Expansion Packs:









Required Stuff Packs:








You must be a logged in member to download this file