Shoutbox 
Only logged in users are allowed to enter the chat
Tokios Pad (Views: 0 )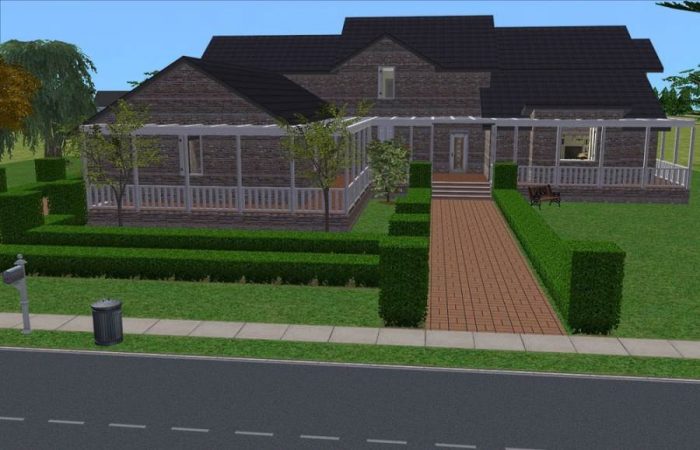 ---
---
Property Type: Residential
Condition: Fully Furnished
Bedrooms: 4
Price: §169,163
Lot Size: 5×4
Extra Info:
Contains custom content
Content is included
---
This is a house request from TokioHotelJonas at MTS.
This is quite a large house, has 4 bedrooms, 4 bathrooms, lounge, kitchen, Dining room, breakfast nook, Double Garage, Laundry, Sewing Room, and a Den.
I havnt furnished the upstairs as I honestly couldnt think what to put up there!! The mind totally went blank!
Thanks for cc usage goes to:
MustLuvCatz https://www.modthesims.info/member.php?u=2141183
NoFrills https://www.blackpearlsims.com/downlo…o=file&id=6268
Huge Lunatic https://sims2artists.com/index.php?topic=3966.0
Ninth Wave Sims https://www.theninthwavesims.com/
Tiggy https://www.modthesims.info/member.php?u=26394
Windkeeper https://www.thesimsresource.com/artists/Windkeeper/
Nanu https://www.thesimsresource.com/artists/*n-a-n-u*/
Awesims https://awesims.sixty-ten.net/
4ESF https://www.4eversimfantasy.net/
Ailias https://www.modthesims.info/member.php?u=16333
Inge https://www.simlogical.com/sl/Sims2Pages/Sims2.htm
xptl https://www.simfansuk.com/sims/member.php/1491-xptl297
lmhwjs https://lmhwjs.wordpress.com/
Mangosims https://mangosims2.free.fr/
As usual anyone Ive left out, please let me know. 🙂
---
---
Required Expansion Packs:









Required Stuff Packs:








You must be a logged in member to download this file