Shoutbox 
Only logged in users are allowed to enter the chat
Vector Fences Both Sides (Views: 0 )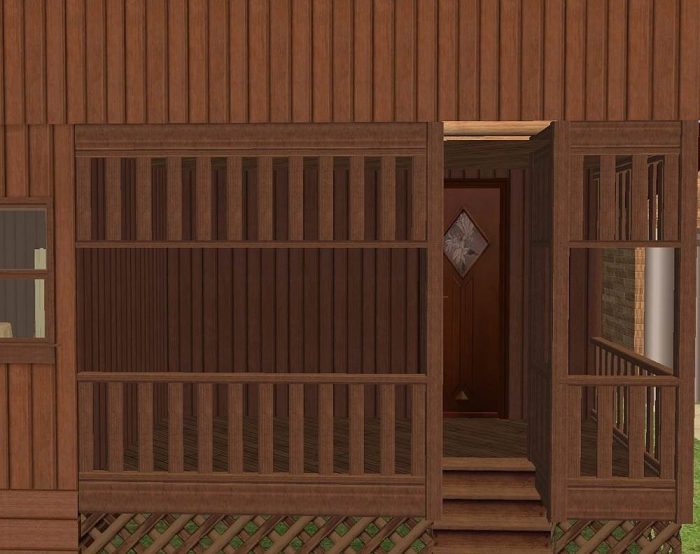 ---
---
Item Type: New Mesh
Function: Fences & Gates
Price: §140
Poly Count(s): 814
This is another version of the Vector Fence that came with one of the last EPs. According information I got, you need to have at least One Expansion Pack installed, for custom fences to show in your game.
Initially I created such fences because I use an invisible floor mod by Moochi/Mothilda, but I was informed that it is helpful even if you do not use the mod.
The fence has a skirt on its bottom and this time I made the same in the upper part, that is in fact, an upside down fence. It is available in 5 game colors.
If you still don't know, the Vector Fence has double function: it is at the same time fence and column and supports an upper floor.
There is a single version with only the lower part, available at MTS2. It is also my creation.
The fence has 814 polys and it is located by the side of the original Vector fence.
Extra Info
I used Simpe, Milkshape and Photoshop 7.
Required Expansion Packs:


You must be a logged in member to download this file