Shoutbox 
Only logged in users are allowed to enter the chat
Wuthering Heights (Views: 0 )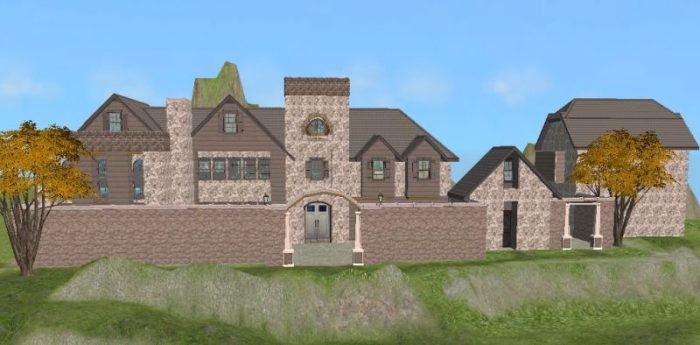 ---
---
Property Type: Residential
Condition: Fully Furnished
Bedrooms: 4
Price: §210,038
Lot Size: 6×6
Extra Info:
Contains custom content
Some content is included
---
Wuthering Heights is the name of a lonely mansion on the moor previously owned by the old Earnshaw family.

When I built the house, I chose a lot that was too small to provide the wide open spaces that surrounded the original house, but thanks to Mootilda's lot adjuster, I was able to remedy that. Here is where you can get this valuable tool:
https://www.modthesims.info/download.php?t=282409
The first floor plan of the main house includes large kitchen with fireplace and table for 6, formal dining, living room, and guest bathroom.
There is also a little gatehouse with servant's quarters, and a two stall barn.
Here are some interior shots of the first floor rooms.
The entry hall. As you can see, the flagstone floors and rich dark paneling have been preserved through the ages.
Here is the living room where drunken Hindley Earnshaw gambled and lost Wuthering Heights to his adopted and hated brother, Heathcliff.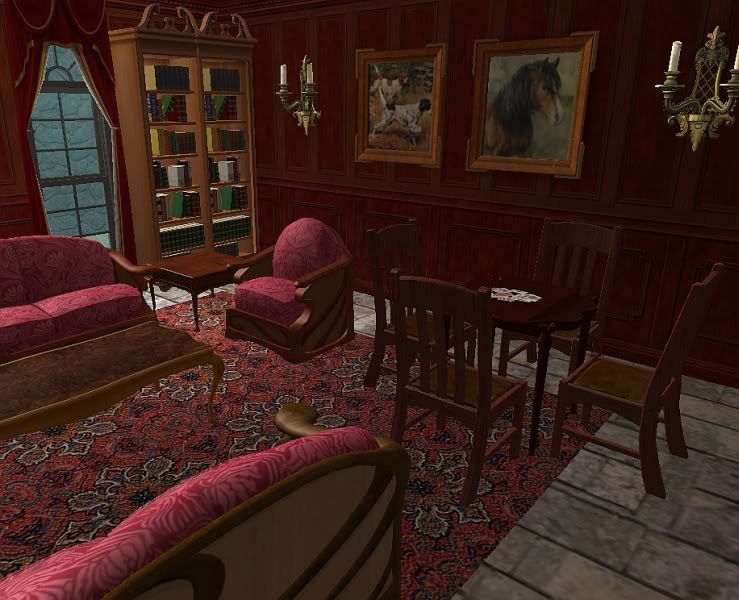 The formal dining room was seldom used since few visitors came to Wuthering Heights and those who did were not warmly welcomed.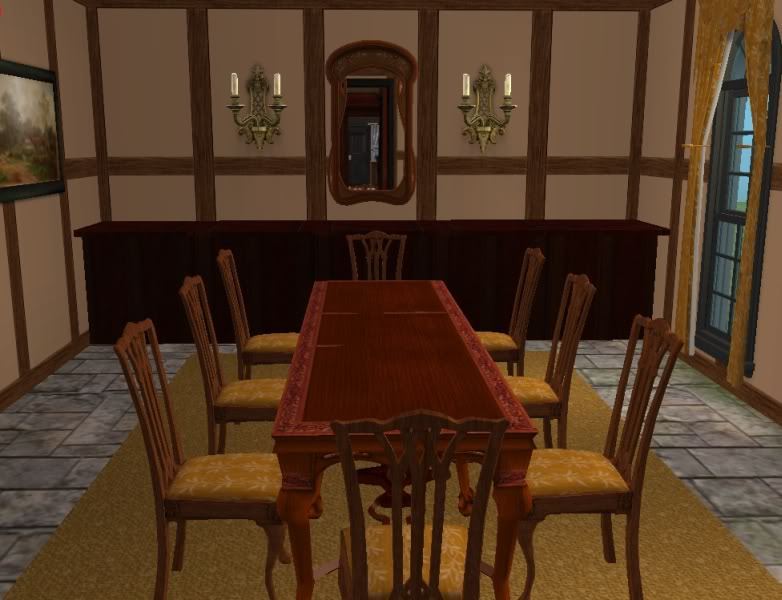 The kitchen is where the family actually lived, worked, and despised each other.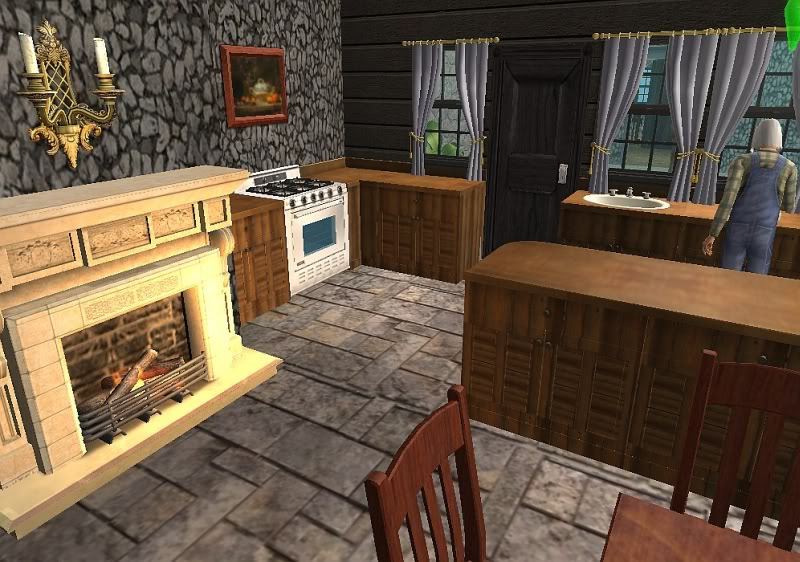 Out the kitchen door, you come to a courtyard leading to the barn and servant's gatehouse.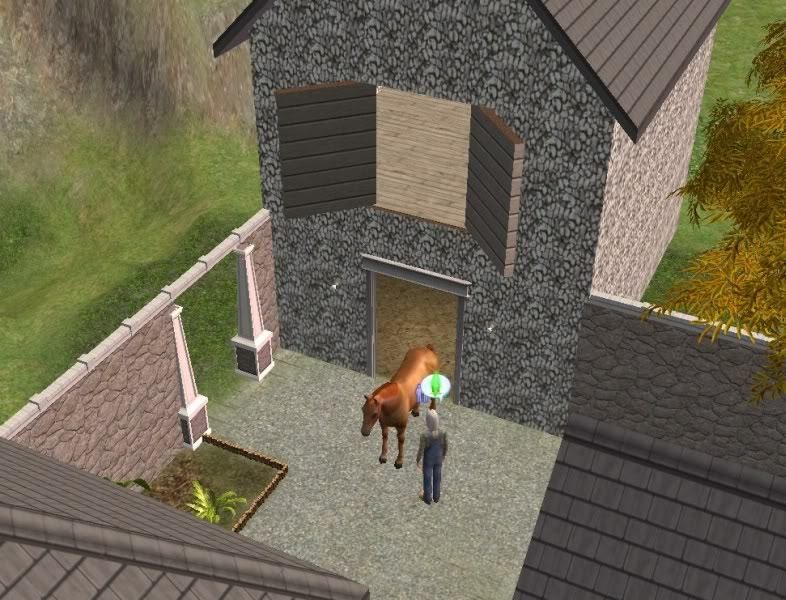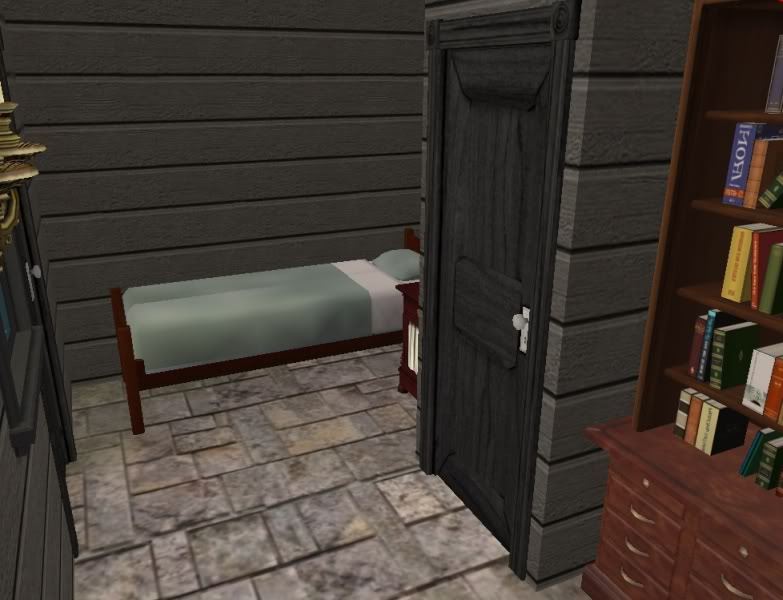 The horse isn't included with this download, but you can get it here from Dragon Slave:
https://www.modthesims.info/d/257255
The courtyard also has a little herb garden with custom plants by steffor at TSR:
https://www.thesimsresource.com/artists/steffor/
The second floor includes three bedrooms, two baths, and a sitting/study area with piano.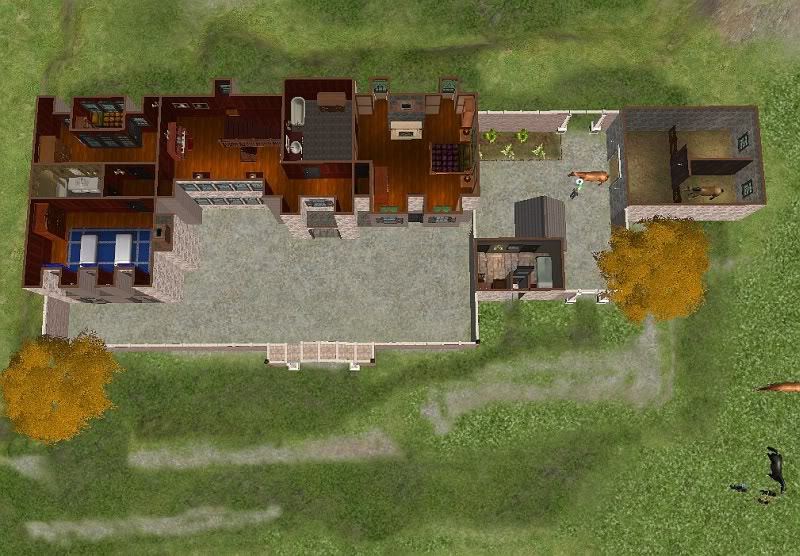 When you climb the stairs to the second floor you come to the landing where Catherine and Heathcliff spent hours dreaming and scheming together.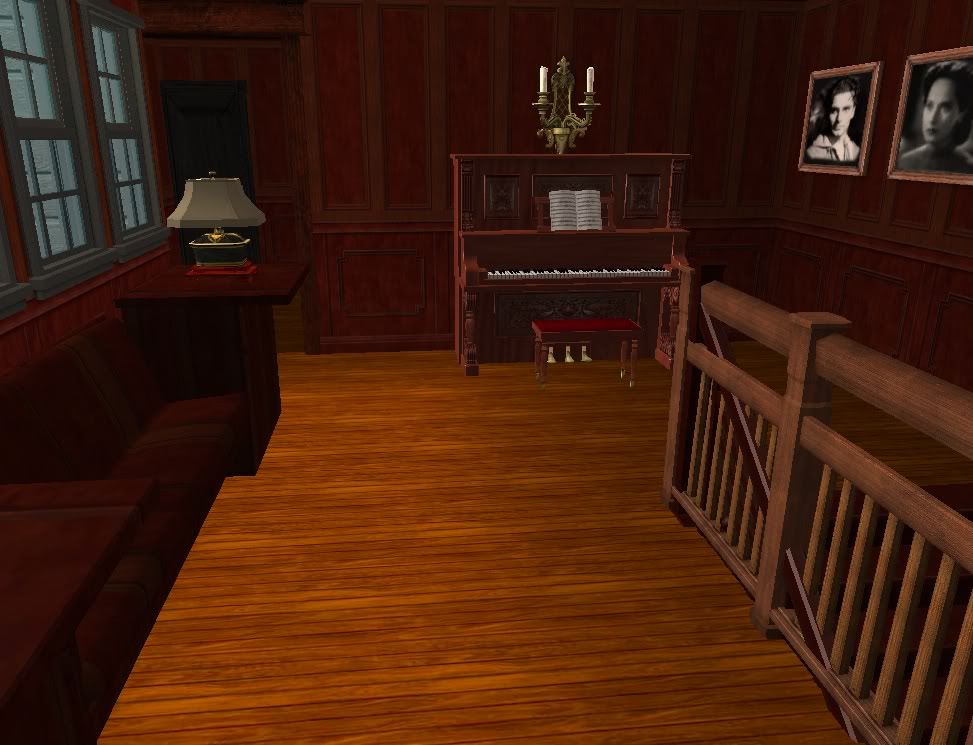 Down the hall is Hindley's room and bathroom.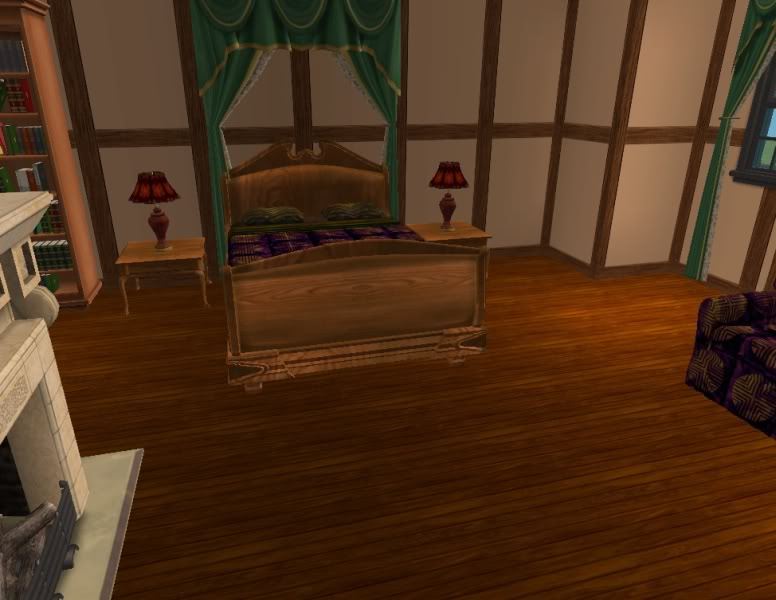 Catherine's room had a unique piece of furniture, a sort of closet with a bed in it where she could lock herself away.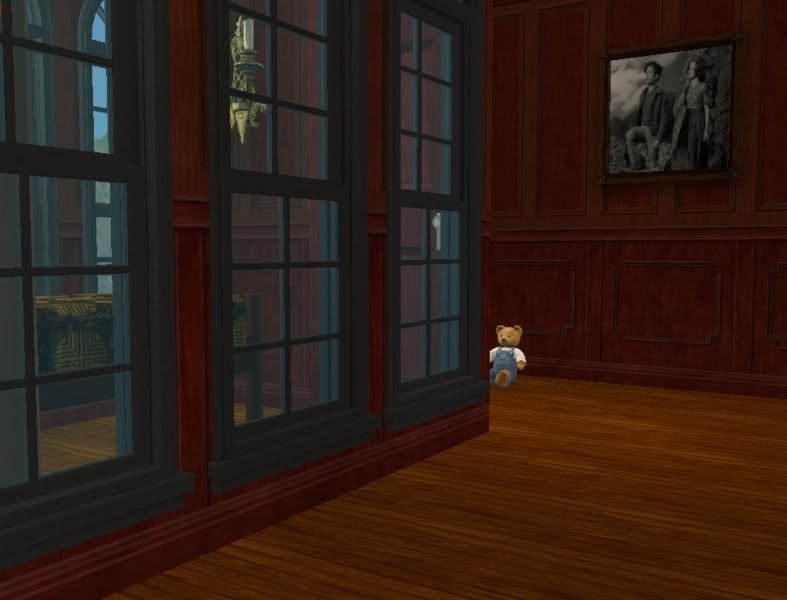 Next door is the room where Heathcliff spent his tortured and fitful nights.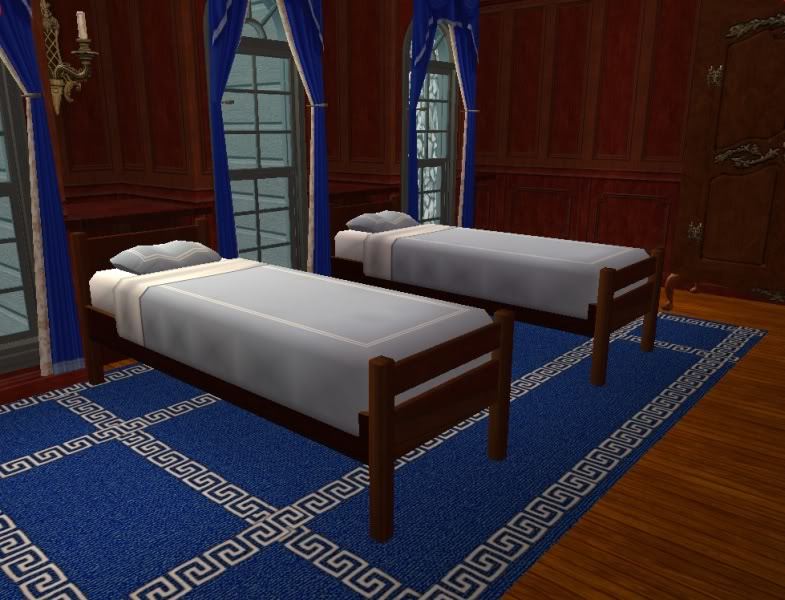 As you may know, the sad, dark story of Wuthering Heights does have a happy ending with the second generation, Hareton and Young Catherine. Lets hope your sims who decide to live here will be happy too!
Extra Info
custom plants by steffor@TSR
horse used in screenshot by Dragon Slave@MTS
all other custom floors, walls, and recolored furniture by me, triciamanly
---
---
You must be a logged in member to download this file