Shoutbox 
Only logged in users are allowed to enter the chat
18 Pastel Way – Basegame, no CC (Views: 0 )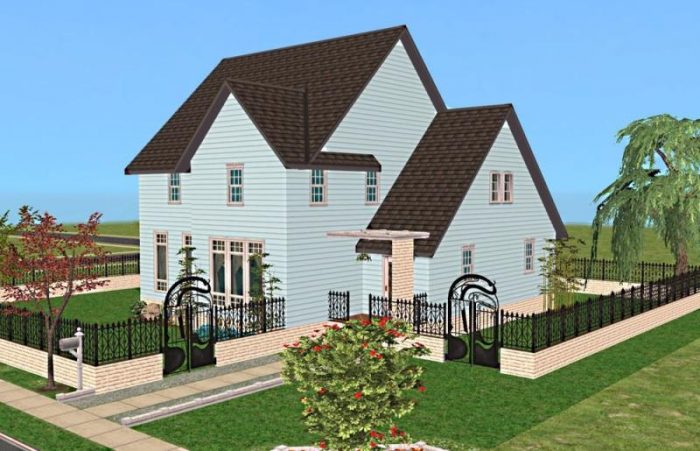 ---
---
Property Type: Residential
Condition: Fully Furnished
Bedrooms: 2
Price: §96,000
Lot Size: 3×3
---
PHEW!! 18 houses in 2 days! Not that Ive made them in two days, that would be near impossible! Still have 2 community lots for Pastel way to upload then I can start on making it to 20 Pastel Way, which was my Ultimate goal when i started this series over a year ago.
This is a split level home, so as usual there will be warping to the walls, mainly inside on this one. If you play with walls fully down it wont be a problem, if you dont, and the warping will be annoying for you I suggest you dont donwload

I have tested this with the staircase off the kitchen going up though the roof and to the attic/rec room area. And much to my delight it worked, I really didnt think it would!
This house has:
Two Bedrooms
Bathroom
Kitchen
Living
As I only wanted the one story but it looked stupid with a huge roof I made the second story just as an extra space, so plenty of room for the growing family.
---
---
You must be a logged in member to download this file