Shoutbox 
Only logged in users are allowed to enter the chat
Central Perk (Views: 0 )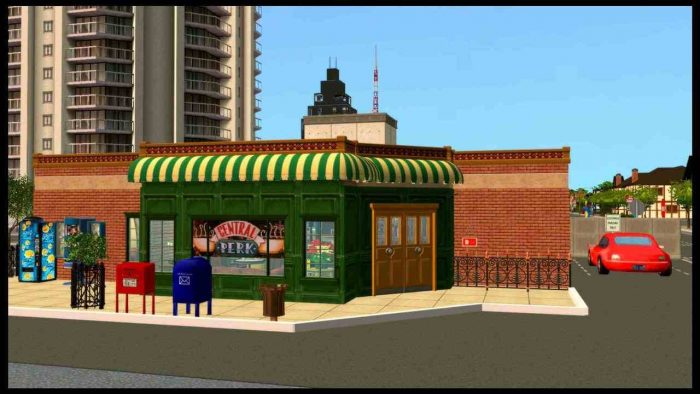 ---
---
Property Type: Community
Lot Size: 3×2
Extra Info:
Contains custom content
Content is included
---
For this months challenge I created a rather iconic building, most would know it. Central Perk from friends. And to go with it I currently have in the works (meaning starting once I've uploaded this!) All the apartments for the group of 6.
Central Perk is rather straight forward, pretty much one room. Have included public toilets and also a wee kitchen area so your sims can go for a meal. Theres also a podium off to the side.
Lots of people to thank, but really theres not a heck of alot in there, its just mainly little knic knacky stuff, food stuff etc. Included IS the omsps, if you uncheck them in clean installer then the stuff wont show on the shelves as is!
And thats about it, enjoy! 🙂
---
---
---
Required Expansion Packs:


You must be a logged in member to download this file