Shoutbox 
Only logged in users are allowed to enter the chat
Cheap Stove – One burner (Views: 1,311 )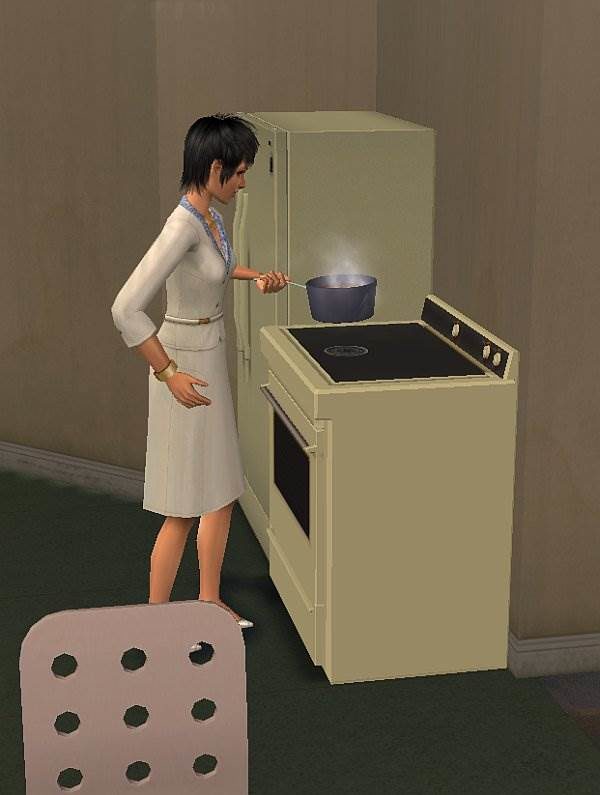 ---
---
Item Type: New Mesh
Function: Appliances
Room: Kitchen
Price: §100
Poly Count(s): 872
Here's the cheapest model of the Dialectric Stove. The manufacturer removed everything that was expensive to build, and costed a little more on the look (as all cheap manufacturers do!) 😀
Your neighbors will think at first sight, that you got a very expensive ceramic stove, but no way, it is just paint! The glass door on the oven is also painted and no matter if you place a 1000 watts lamp inside the oven, you still won't be able to see you bakings.

That's why it is cheap!
Available in 6 of my favourite colors. It is not slaved to the game dialectric, well, because it simply didn't work.

I was intended to have extra slots on the top of the stove. It would be very useful, but I didn't learn the trick and I'm not happy with the idea of trying. I'm not interested in everything between heaven and hell and sincerely my brain is starting to be tired. 

---
You must be a logged in member to download this file