Shoutbox 
Only logged in users are allowed to enter the chat
Count Dracul (Views: 2,722 )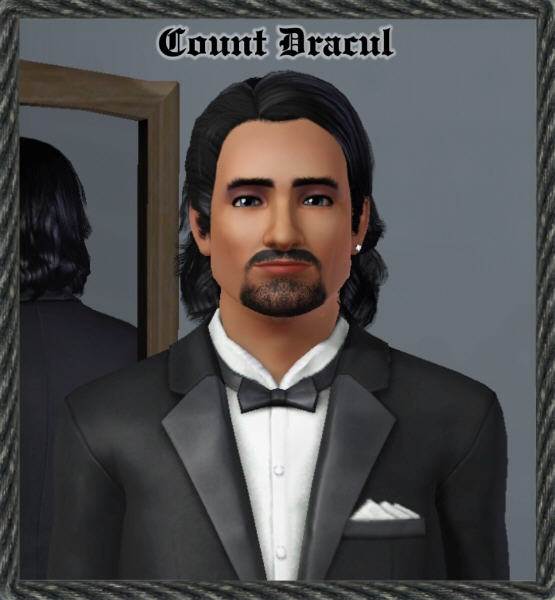 ---
Gender:
Male
Age:
Adult
Traits:
evil, athletic, great kisser, charismatic, genius
Fitness:
Fit
Weight:
Normal
Hi everyone! It stands to reason that a place called Dracul Castle should have a Count and Countess in it, so I have created a couple for you who are rather on the dark side. I made this couple for my game and thought I would share.
May I present Count Dracul:
Not a vampire yet, but Count Dracul certainly has all the qualities needed for one, if evil finally wins his Gemini twin over to the dark side. The Count has a charming personality and can give those passionate kisses that certainly leave the ladies in a trance. He is charismatic, evil, a genius, a great kisser and very athletic. The Count loves to listen to classical music and his favorite color is blue. His favorite food is StirFry. His evil twin has only one lifelong wish and that is to be the Emperor of Evil. Beware of this handsome devil in disguise.
Required Expansion Packs







You must be a logged in member to download this file