Shoutbox 
Only logged in users are allowed to enter the chat
Isla Chica Neighborhood (Views: 0 )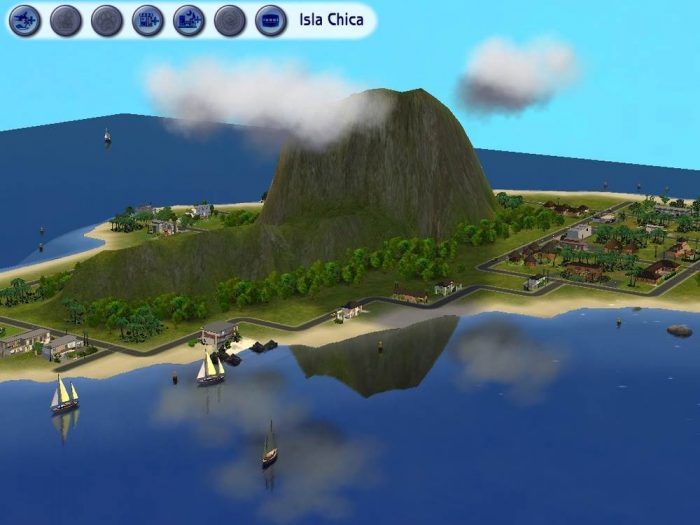 ---
Extra Info:
Contains beach lots
Here is your virtual beach vacation spot for Sims. Isla Chica is a newly developed island terrain with four hotels, an apartment complex, two parks, a movie theater, a relaxing spa, three shopping areas, three restaurants, four starter homes, ten luxury homes (unfurnished), and a country club with golf course.
Hotel reviews by the Traveller family:
Open Seas Suites: Fancy rooms were way too expensive and not good for families since they only have double beds although they also have sofas which can work for one child. More to our liking was the complimentary breakfast area and the sandy beach only steps away.
Cabanas Chicas: Cheap and rustic, but the cabins also only have double beds. Again, some cabins have sofas for one child. The swing set, hottub, and fire pit were fun for the whole family.
Swaying Palms Resort: Nice getaway for parents, no place for kids. Expensive but rockin'!
Coast Highway Motel: Expensive, but perfect for families with fun pool right outside the large rooms with double and single beds. Room service was quick and tasty.
Here are street view pictures of the lots.
https://s1012.photobucket.com/user/triciamanly/slideshow/Isla%20Chica
Hope you enjoy Isla Chica!
Required Expansion Packs:



You must be a logged in member to download this file