Shoutbox 
Only logged in users are allowed to enter the chat
Julies Enchanting Abode (Views: 2,234 )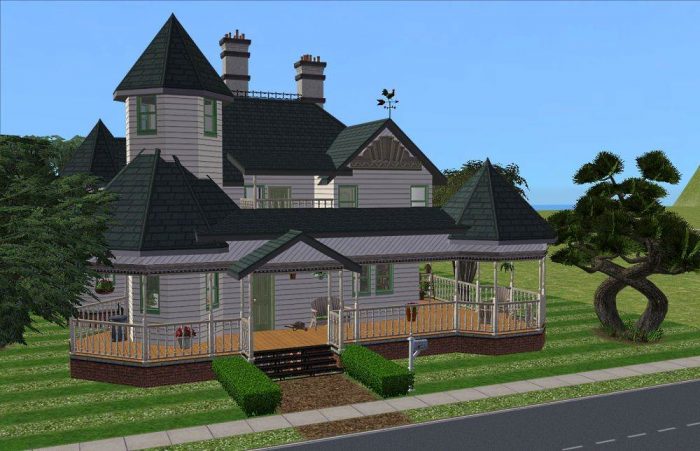 ---
---
Property Type: Residential
Condition: Partly Furnished
Bedrooms: 5
Price: §114,000
Lot Size: 3×3
---
This was requested by Julie in the forum, Tried my hardest to get it like the picture, but I dont think I succeded, although she's adament she's happy, so Im happy!
This charming Villa has 3 Bedrooms upstairs and 2 down in the basement. I have left it mostly unfurnished and landscaped so a personal touch can be added.
And thats about it. Thanks Julie for giving me a wee challenge with that roof, and hope you really do like it!
---
---
Required Expansion Packs:








Required Stuff Packs:








You must be a logged in member to download this file