Shoutbox 
Only logged in users are allowed to enter the chat
Merry Christmas – Santa Claus Living Chair (Views: 1,772 )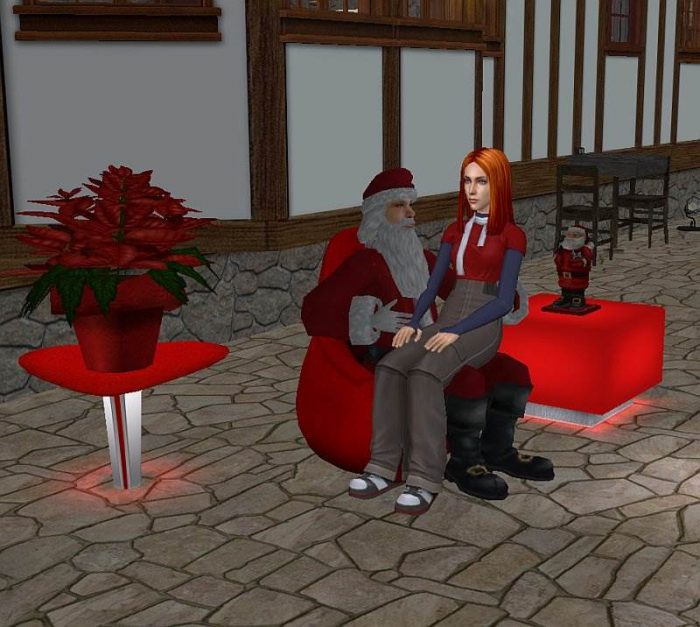 ---
---
Item Type: New Mesh
Function: Comfort – Living Chairs & Reciliners
Room: Living
Price: §200
Poly Count(s): 5636
It has started to snow a lot here by us and I'll probably be busy out of TS.
Merry Christmas to all of you and here is something on time.
Santa Claus Living chair is cloned from the Witch Throne and requires AL, but has nothing special in it. It is for Christmas pictures and I used the witch chair because it is the only one that has lod90 (viewable from hood view).
It is a combination of a living chair with a Santa Claus Doll. It is high poly, but believe me, I have already reduced the poly count in about 30%.
Sims will sit on it and it will look like as if they are embraced by Santa Claus. Pets can also use it.
It requires the EP Pets too because I have it installed and all clones pull it too.
Have fun!
I used simpe, Milkshape and Photoshop 7.
---
You must be a logged in member to download this file