Shoutbox 
Only logged in users are allowed to enter the chat
Paradise Isle (Views: 0 )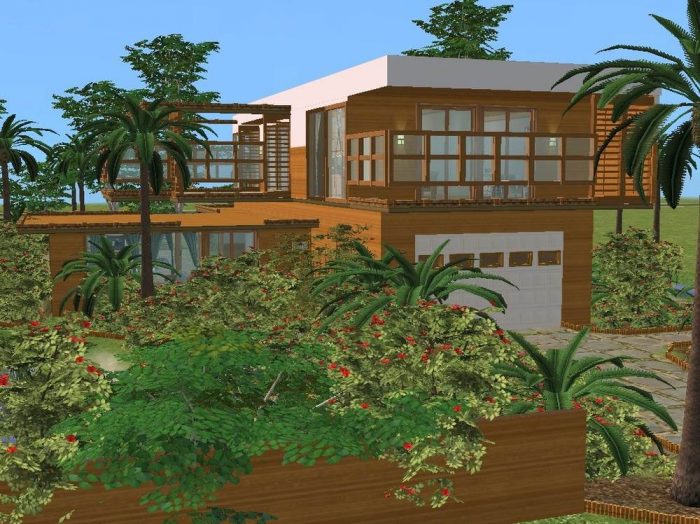 ---
---
Property Type: Residential
Condition: Fully Furnished
Bedrooms: 3
Price: §146,972
Lot Size: 4×5
Extra Info:
Contains custom content
Content is included
---
Sim landscapers were given the task of designing the garden for this ultra tropical modern villa. They didn't want palm trees all the same height so they dug ditches and planted some trees deep in the ground. Same thing for the midbiscus shrub and the birch tree. This way they could have lush landscaping without using any trimmable shrubs or waterable flowers.
The house itself is all natural wood from the local rain forest, and natural stone tile made from local river stones. Other tropical features include a sort of "floating veranda" on the second floor and lots of floor to ceiling windows to let in the views and natural light. Base game garage is hopefully convertible to real.
It's the time of the year to "go tropical." You can dress your girl sim in that grass skirt!
all cc by me including modern picture window, half picture window with crossbar, quarter high window, walls, and floors.
Special thanks to mootilda for her lot adjuster which once again saved me after I bit off more lot than I could fill.
---
---

You must be a logged in member to download this file