Shoutbox 
Only logged in users are allowed to enter the chat
Pastel Way Clinic (Views: 11,991 )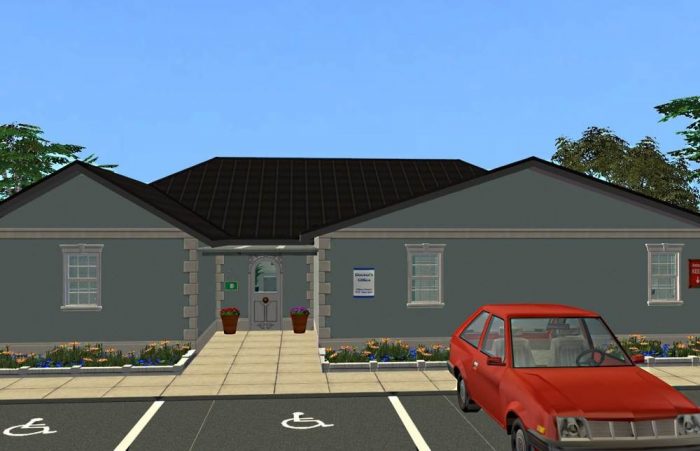 ---
---
Property Type: Community
Lot Size: 3×4
Extra Info:
Contains custom content
Some content is included
---
This docotors has a nice size waiting room with stuff to do for the kids.
An area for staff member to make their luch and then go sit in peace in quiet.
A phamacy so your poor sick sims dont have to go off site to fill their prescriptions.
A doctors office to see if the functions are all working correctly.
An ultra sound room to check out some exciting news.
A face transplant room (dosnt every doctors have one!!)
And a practice room for the doctor that wants to aspire to surgon.
Custom Content shown but not included
Cars as Statues: Sunni Designs https://www.sunni.us/objects-carstatues.htm
Health Posters: Gwenke33 https://sims3.modthesims.info/downlo…443294&c=1&ht=1
Pharmaceutical plant paintings: DarkLady79 https://www.modthesims.info/d/243592
X-Ray Picture: Simdaddyzeb https://www.modthesims.info/d/244042
And not sure if the career rewards will show or not but if they dont get them here https://www.modthesims.info/download.php?t=239761 by Gretle
As always hope you enjoy
---
---
Required Expansion Packs:





You must be a logged in member to download this file