Shoutbox 
Only logged in users are allowed to enter the chat
Potenza Painted Walls (Views: 3,627 )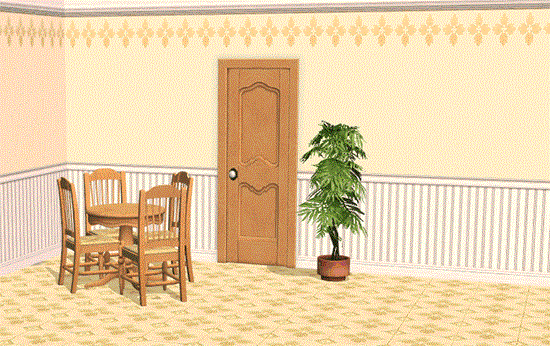 ---
---
Price: §7
At last, I have made some wall coverings to match the flowery Potenza Tiles. They don't have the most imaginative pattern (I may not have a future in designing wallpaper), but I like that they are not too cluttered. Each color (there are 8) comes in brown wood wainscoting, and 4 of the light colors also come in white wood wainscoting.
These are all found in the Paint section for §7 a piece.
I also want to say thanks again to @LadyAngel for having a Homecrafter tutorial here on the site, without which I never would have known how simple or enjoyable it was to make these things!

You must be a logged in member to download this file