Shoutbox 
Only logged in users are allowed to enter the chat
Runner Recolours (Views: 0 )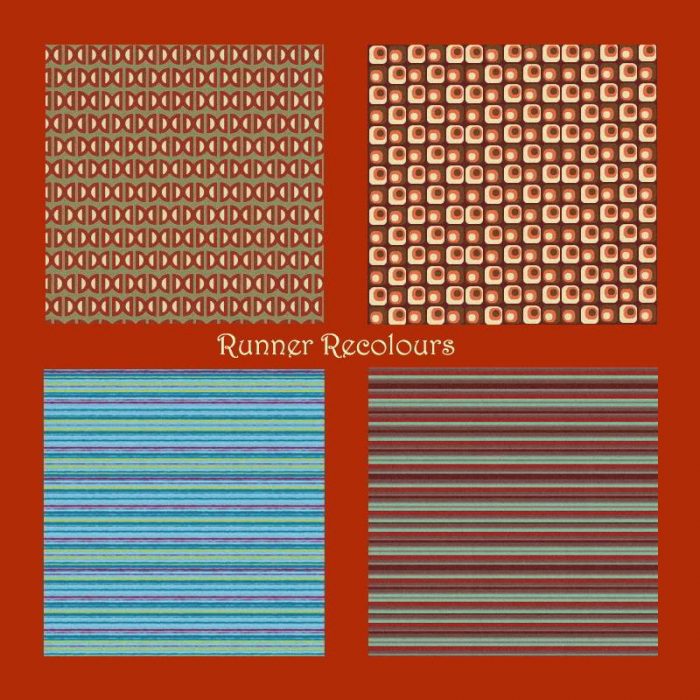 ---
---
Item Type: Re-Colour
Function: Decorative – Rugs
Room: Multiple Rooms
Runner Recolours
I really like this little rug but I was getting fed up of the original colours and since I needed to learn how to mirror patterns for my next stage in the learning how to recolour process I recoloured them. So, I present four recolours of the Recherché rug from Nightlife. I hope you like them.
Maxis recolour
Found > Deco > Rugs
Cost: 325
Pattern credits:
Brown square and Red stripes rug: my design
Red circles: patternhead.com
Blue Stripes: JanSport Patterns by unamariposa https://unamariposa.deviantart.com/ar…+patterns&qo=4
Credits:
Once again many thanks to Leefish for her support and help and also to Celebkiridhel and Klaartje.
---
You must be a logged in member to download this file