Shoutbox 
Only logged in users are allowed to enter the chat
Sims in Paradise (Views: 3,959 )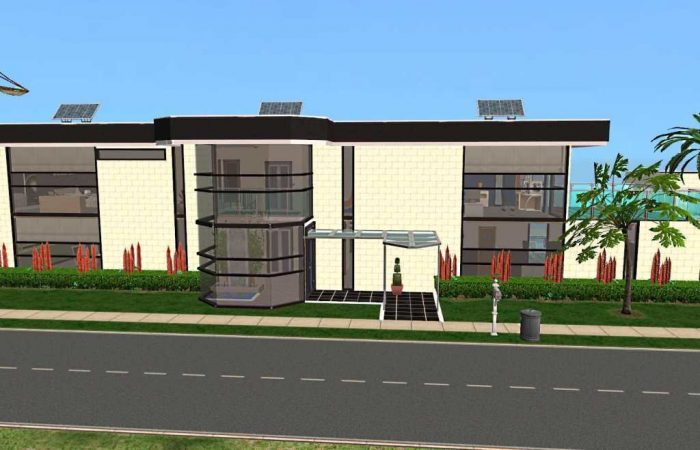 ---
---
Property Type: Residential
Condition: Fully Furnished
Bedrooms: 4
Price: §247,949
Lot Size: 5×3
Extra Info:
Contains custom content
Some content is included
---
ALOHA!
I started this as a boutique hotel, but decided I liked it better as a holiday home for your uber rich and spoiled Sims. So Welcome to Paradise, pick up your Margarita at the door, slip on your Jandels and make your way to the deck and soak up the rays!
There is ALOT of CC content in here, unfortunatly the file was 5mb over so theres a few things you may want to get
DVDS From 4EVSF (policy states build items only allowed in uploads, https://www.4eversimfantasy.net/living9.htm
And Metro Windows by Tiggy as you MUST have the master file for the rest to show, as I havnt used the Master file you MUST go and get it as the windows will be a horrible flashing blue mess otherwise! https://modthesims.info/download.php?t=257715
From stylist Sims, Bedroom 4 and 5, Office 2, and outdoor 3 https://www.stylistsims.net/sims2/index.html
The Daily system (showing on the wall in the kitchen) by Ney21 at Blackpearls https://www.blackpearlsims.com/downloads.php?do=search
Slak Shelves and clutter by Fairy Forest https://www.feenwald.com/en/zimmer/wo…k_regale01.php
Sorry couldnt include it all!
Here are the following creators I give thanks to:
Our own LadyAngel, Steffor, ShanOw, Phaelane, Katievip, Jane, Michelle, Gayle_Gfcb, echo, MustLuvCatz, Marylou, Silent Lucidity, Holy Simoly, HugeLunatic, Fenwald, Ctnutmegger, Sims in Paris, Stylists Sims, Around the sims, Alias, Ulmille, BlakeBoy, Avalon, K8, Lmhwja, BuggyBooz and Shoukir.
And Tricamanly for the tutorial on how to make the modern roof, I finally did it and yout tut made it happen! Thanks!!
Anyone Ive missed let me know!
and enjoy
ALOHA!! 
---
---
Required Expansion Packs:










Required Stuff Packs:











You must be a logged in member to download this file