Shoutbox 
Only logged in users are allowed to enter the chat
Dune Heart – No CC! (Views: 2,351 )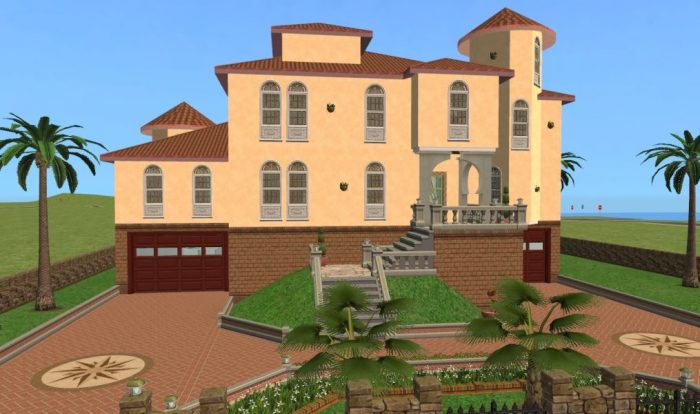 ---
---
Property Type: Residential
Condition: Fully Furnished
Bedrooms: 4
Price: §239,020
Lot Size: 3×4
---
Looking for a large family home with plenty of living space and recreational area? Well this one is for you!
With Spanish style architecture, 4 spacious bedrooms, 2.5 bathrooms, 2 garages this house will be able to please almost any family.
The internal staircases are located right near the entry in a practical location for easy access from each floor. In the basement has plenty of additional space. Currently there is only some gym equipment in there but can easily be converted into anything else your heart desires! On the main floor there is plenty of recreational space including a reading area, piano area at the end of the hall and a creativity room. There are also 2 study areas to allow for plenty of study work.
Along with all these features there are two balconies overlooking the pool area and large side yard for children to play. The open 'H' shaped paved area allows for up to an additional 4 cars.
Feedback is greatly appreciated and a thanks will keep me inspired with future creations. I hope you enjoy and thanks for viewing! 
---
---
Required Expansion Packs:









Required Stuff Packs:








You must be a logged in member to download this file