Shoutbox 
Only logged in users are allowed to enter the chat
The Burbs (Views: 0 )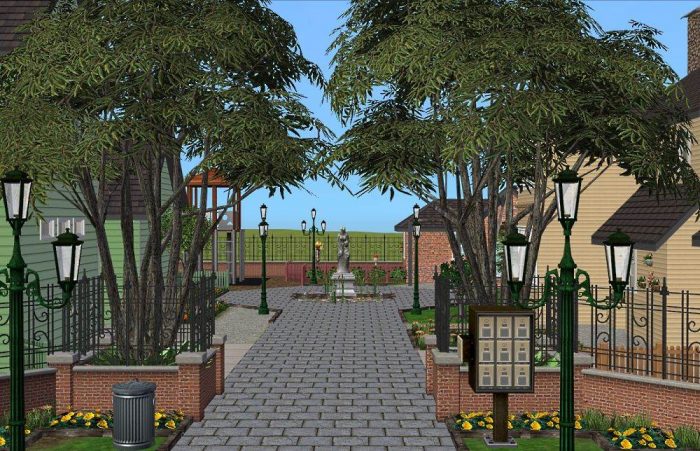 ---
---
Lot Type: Rental
Property Type: Hotels & Rentals
Condition: Fully Furnished
Properties: 5
Price: §261-6924
Lot Size: 4×3
Extra Info:
Contains custom content
Content is not included
---
Note from admin: All ImageShack images have disappeared!
Three suburban houses on one lot using Apartment Life for individual families.
House 1
Rent $4964
2 Bedrooms
2 Bathrooms
Kitchen
Dining
Living
Fake Garage
House 2
Rent $2474
1 Bedroom
1 Bathroom
Kitchen
Living and Dining
House 3
Rent $6923
3 bedrooms
2 Bathrooms
Kitchen and Dining
Living
Fake Garage
PLEASE NOTE
The third house is built on a foundation, the only way you can have an apartment on a foundation with a back door is by putting an invisable fence around the back stairs. Please make sure you include the invisable fence when you download and if you want to keep the house the same do not delete the back porch and stairs!
To use blake_boys sectional sofa as a sectional you will need Inge's sectionalsofa patch https://forums.modthesims.info/download.php?p=1393933
Custom Content Included:
– "Annie" Modular Sofa by Blake_Boy
– Invisable Fence by pfish
– "Artisan's Quarter" Traditional Fence by K8
– Timber Column by Reyn
– Small Midnight Ride Window by leesester
---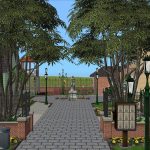 ---
Required Expansion Packs:


You must be a logged in member to download this file